DMV Power Rankings (Free)
DMV POWER RANKINGS WEEK 13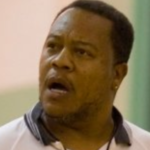 Prep Girls Hoops Maryland high school team rankings are brought to you courtesy of the IH (Intelligent Hoodlum) is the alter ego of James Nichols.  James has been involved with girls grassroots basketball for over 20 years as the director of Team Unique and The Real Basketball Report.  James has also been a contributor with Next Sport Phenom and it's message board as the IH ranking DMV HS Basketball for the past 10 years. James has a "unique" style that should provide information and entertainment.  Rankings will be updated each week during the high school season.
The 2019-20 season was cut abruptly short due to the worldwide pandemic.  There were some intriguing matches that were missed especially with the Maryland State Championships down to the final 4 in each division.  With that said the IH has made his final poll with the top 60 teams in the DMV. 
Bishop McNamara sits at the top spot.  The WCAC champions took out their arch nemesis in dramatic fashion finishing as the top team in the country in some rankings.  The crown has dodged the Mustangs for several seasons but this has been their year.  Riverdale Baptist falling to number two is no slouch, the Crusaders had to earn their respect on the road as most of the top teams avoided them.  They were able to roll on the national stage to the point that teams were forced to play them.    Paul VI (3), National Christian Academy (6) and St. John's College (7) all overachieved in what was supposed to be a down year for the trio.  Got to give props to the 4A defending champions CH Flowers (8) who ended up as the top public school team in the region up from #15.  It would have been nice to see them duke it out with Howard (46) and Churchill (29).  St. Frances Academy (5) selected as the top team in Baltimore with Baltimore Poly (17) as the top Bmore public school.  DC Public school has his top dog as PL Dunbar (36) up seven spots.  Virginia top public school Princess Anne (9) got to raise their state championship trophy capping off a tremendous season.  Clarksburg (44) made a huge jump from 60 to end the season and finally, props to three unranked schools that dropped in the top 60, Frederick (42), Largo (55), Westlake (50) and Meade (60), the later two entering the fold for the first time this season.
| RANK | SCHOOL | CITY/STATE | PREVIOUS RANK |
| --- | --- | --- | --- |
| 1 | NEW HOPE ACADEMY | LANDOVER HILLS, MD | |
| 2 | BISHOP MCNAMARA | FORESTVILLE, MD | |
| 3 | SIDWELL FRIENDS | WASHINGTON, DC | |
| 4 | ST. JOHN'S COLLEGE | WASHINGTON, DC | |
| 5 | MCDONOGH SCHOOL | OWINGS MILLS, MD | |
| 6 | PRINCESS ANNE | VIRGINIA BEACH, VA | |
| 7 | ST. FRANCES ACADEMY | BALTIMORE, MD | |
| 8 | PAUL VI | FAIRFAX, VA | |
| 9 | EMERGE CHRISTIAN ACADEMY | LANHAM, MD | |
| 10 | ELIZABETH SETON | BLADENSBURG, MD | |
| 11 | MARET | WASHINGTON, DC | |
| 12 | ST. VINCIENT PALLOTTI | LAUREL, MD | |
| 13 | BISHOP O'CONNELL | ARLINGTON, VA | |
| 14 | JAMES MADISON | VIENNA, VA | |
| 15 | LAKE TAYLOR | NORFOLK, VA | |
| 16 | BISHOP IRETON | ALEXANDRIA, VA | |
| 17 | NATIONAL CHRISTIAN ACADEMY | OXON HILL, MD | |
| 18 | NORTH POINT | WALDORF, MD | |
| 19 | ROLAND PARK COUNTRY DAY | BALTIMORE, MD | |
| 20 | WESTERN | BALTIMORE, MD | |
| 21 | TPLS CHRISTIAN ACADEMY | MIDLOTHIAN, VA | |
| 22 | CHARLES COLGAN | DUMFRIES, VA | |
| 23 | URBANA | IJAMSVILLE, MD | |
| 24 | PIKESVILLE | PIKESVILLE, MD | |
| 25 | ST. JAMES SCHOOL | HAGERSTOWN, MD | |
| 26 | OLD MILL | MILLERSVILLE, MD | |
| 27 | WINSTON CHURCHILL | POTOMAC, MD | |
| 28 | CLARKSBURG | CLARKSBURG, MD | |
| 29 | MENCHVILLE | NEWPORT NEWS, VA | |
| 30 | GOOD COUNSEL | OLNEY, MD | |
| 31 | HIGHLAND SPRINGS | HIGHLAND SPRINGS, VA | |
| 32 | HENRICO | RICHMOND, VA | |
| 33 | MONACAN | RICHMOND, VA | |
| 34 | SHERWOOD | SANDY SPRINGS, MD | |
| 35 | TRINITY EPISCOPAL | RICHMOND, VA | |
| 36 | PAUL LAWRENCE DUNBAR | WASHINGTON, DC | |
| 37 | MARSHALL | FALLS CHURCH, VA | |
| 38 | KEMPSVILLE | VIRGINIA BEACH, VA | |
| 39 | NORVIEW | NORFOLK, VA | |
| 40 | FREDERICK | FREDERICK, MD | |
| 41 | HAMPTON | HAMPTON, VA | |
| 42 | MIDDLETOWN | MIDDLETOWN, MD | |
| 43 | THE BULLIS SCHOOL | POTOMAC, MD | |
| 44 | CHESAPEAKE (BC) | BALTIMORE, MD | |
| 45 | CMIT-NORTH | LAUREL, MD | |
| 46 | ELEANOR ROOSEVELT | GREENBELT, MD | |
| 47 | BALTIMORE POLYTECHNIC | BALTIMORE, MD | |
| 48 | CHARLES H. FLOWERS | SPRINGDALE, MD | |
| 49 | LANGLEY | MCLEAN, VA | |
| 50 | YORKTOWN | ARLINGTON, VA | |