Preslee Treadway Preslee Treadway 5'8" | SF Greenbrier West | 2025 State WV , Spring Mills, PG, 5-5 (From 16 to 10) – Never, ever underestimate Preslee Treadway Preslee Treadway 5'8" | SF Greenbrier West | 2025 State WV on…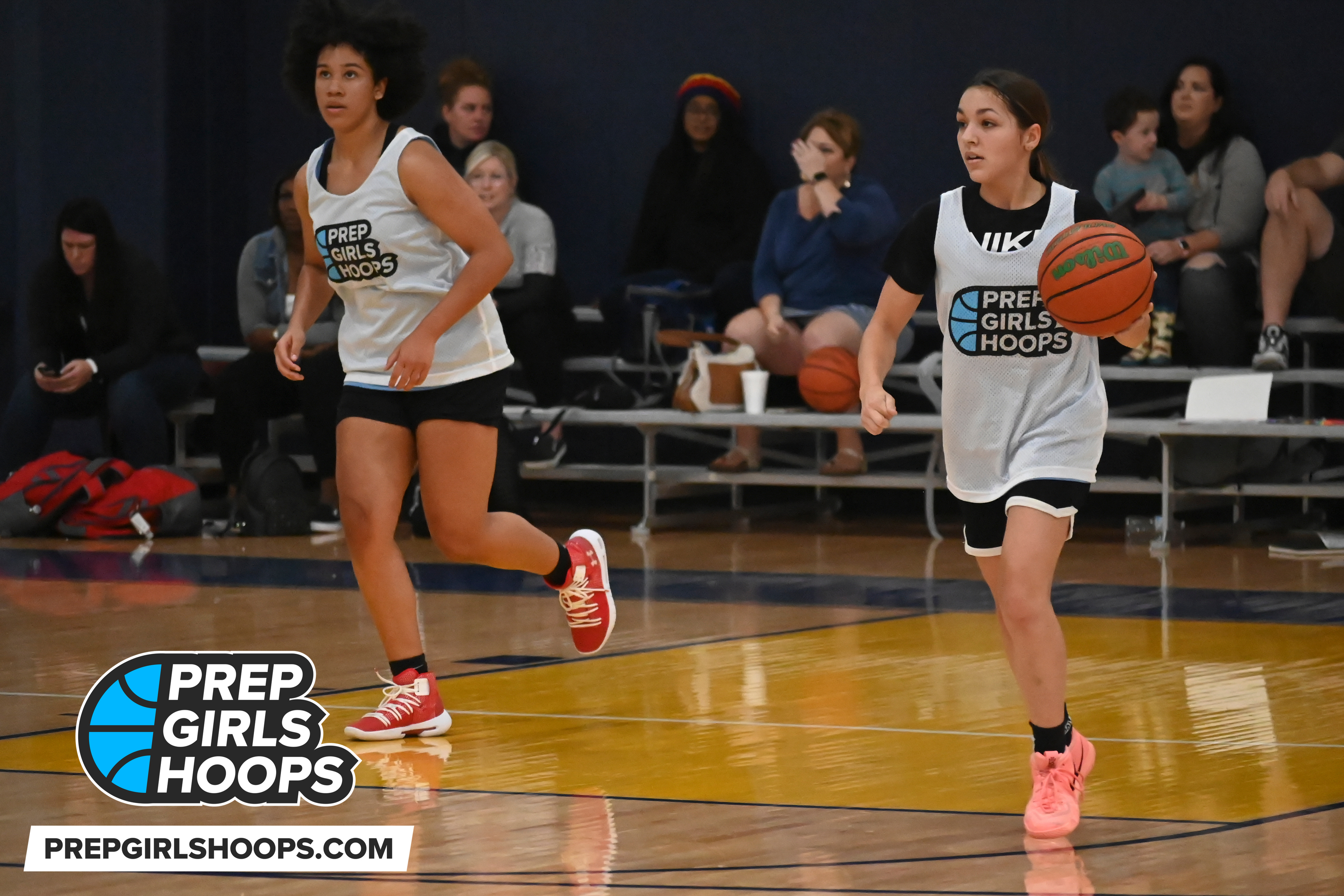 Preslee Treadway
Preslee Treadway 5'8" | SF Greenbrier West | 2025 State WV , Spring Mills, PG, 5-5 (From 16 to 10) – Never, ever underestimate Preslee Treadway
Preslee Treadway 5'8" | SF Greenbrier West | 2025 State WV on the basketball court. Ever. Any opponent doing so may end up regretting it. She really takes her point guard position seriously. No matter the scenario, no matter the possession, no matter her teammates, she's always coming up big. There's no keeping her down. Try, try and try, again. It is no use. She's scouted your game plan. She's coming up with a counterattack and she's firing back. Over and over and over, again.
Just look at the way she attacked her game and her improvements over the summer. If her zest for betterment doesn't get the point across, then nothing will. Haunted by her zero-point performance in the Cardinals' state tournament quarterfinal loss to Morgantown, she separated herself from a sea of contenders capable of moving into the top 10 of these rankings and made it happen – with aplomb. There was flair, pizzaz and passion – even every repetition received the patented hustle she's quickly become known for. And in a class where it is nearly impossible to move up in, she made herself known thanks to her work ethic.
Kaydance Bradley Kaydance Bradley 6'3" | C Martinsburg | 2025 State WV , Martinsburg, C, 6-4 (From NR to 20) – The battle for the title of best big in the state comes down to four players upon first thought: Kadie Colebank
Kadie Colebank 6'1" | PF Tucker County | 2023 State WV , Ashlynn Van Tassell, Zaniah Zellous Zaniah Zellous 6'2" | PF George Washington | 2025 State WV and Allie Daniels
Allie Daniels 6'1" | PF Spring Valley | 2025 State WV .
Bradley deserves to be among that conversation, as well.
Not bad even at half health, the Martinsburg Bulldog brings a deceptive game to the court when healthy – one presenting numerous problems for opponents. Even the top four would have trouble countering her abilities as they run all over the court to defend her. Oh yes. Any slight lapses in response possibly leading to dangerous outcomes in the quickest of moment. Bradley could unleash a solid 3-point shot, whip a pass to her teammates or perform the pick and roll to perfection, which would cause trouble for any team. And that is just the beginning. Let her collect a full head of steam and you risk getting dominated on the boards and giving up two easy free throws. She's just that long and in charge in the paint. Her arms stretch that far, her jumps are that high, and she reads missed shots that well. It really is no wonder of her explosion into the top 20 from the unranked, she's carrying all the tools to make another big leap in the winter rankings, too.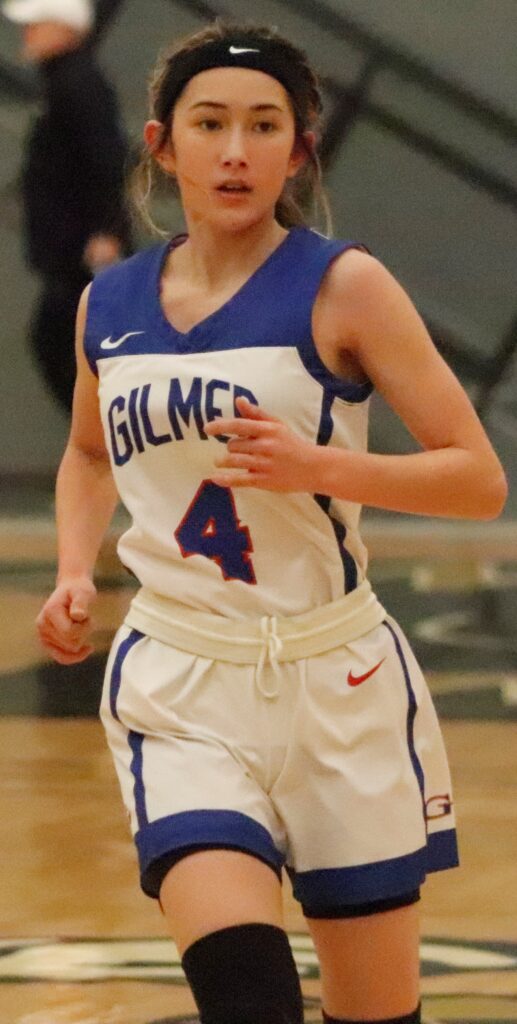 Allie Ellyson, Gilmer County, PG, 5-4 (From 34 to 22) – Ellyson is as explosive as it gets in Class A and AA when talking about point guards. She is confident with the basketball in her hand and always buzzing around the court without the rock. This mix lets her attack from just about anywhere at any time. She cuts to the rim quickly, gets her shot up and can launch longer shots from as far away from the foul line extended and the occasional three. Like Bradley, Ellyson could easily rise up the ranks again during the winter rankings.
Mary Rivera
Mary Rivera 5'4" | PG Washington | 2025 State WV , Washington, PG, 5-4 (From 36 to 30) – Rivera is a small guard with a lanky figure who likes to get creative with her scoring. She sees and takes shots few others would. Some may frown on that as she can sometimes be off her game, but when she's on, shots fall, and they come in bunches. Points appearing from all three levels, and she really isn't bothered if you force her to her left or right to finish at the rim. Her creativity should pay even more dividends once her shot becomes more consistent. With the way she moves through the lane, there aren't many who can keep up with her.
Caroline Dotson Caroline Dotson 5'8" | CG Greenbrier East | 2025 State WV , Greenbrier East, W, 5-8 (From 39 to 36) – To put it simply, Dotson is a fiery and aggressive defender similar to her sister Emma. Maybe even more so than her sister. Where Emma was an athlete playing basketball, Caroline is a basketball player. Her understanding reaches farther on the court. Those instincts allow her access to more passing lanes and opportunities for double teams. As she continues to grow, Jim Justice should be sticking her on a team's top scorer night in and night out.
Newcomers
Kaydance Bradley Kaydance Bradley 6'3" | C Martinsburg | 2025 State WV , Martinsburg; Hope Dever, Lewis County; Molly Murphy
Molly Murphy 5'9" | SG Nitro | 2025 WV , Nitro; Lexi Simpson
Lexi Simpson 5'11" | PF University | 2025 WV , University; Daizi Farley
Daizi Farley 5'3" | PG Chapmanville regional | 2025 WV , Chapmanville; Kendra Nazelrod
Kendra Nazelrod 6'0" | PF Preston High | 2025 WV , Preston