It has been a year now since we first ranked the Prep Girls Hoops Class of 2025. We started with 50 players back then, added 25 more to the list in February and another 25 in June. While the top handful of prospects has remained the same, we have seen big improvements from several individuals in this year's sophomore class. Forward Autumn McCall
Autumn McCall 6'2" | PF Centennial | 2025 State MN of Centennial, for example, has risen from #36 to #10. Guard Hadley Thul
Hadley Thul 6'1" | SG Alexandria | 2025 State MN of Alexandria has risen from #33 to #11. Forward Hope Counts
Hope Counts 6'2" | SF Providence Academy | 2025 State MN of Providence Academy has gone up from #30 to #16. We have also watched the arrival of quality prospects like #18 Tory Jennissen
Tory Jennissen 6'3" | PF Sauk Centre | 2025 State MN of Sauk Centre, #30 Kaitlyn Rohloff
Kaitlyn Rohloff 5'8" | PG Hancock | 2025 State MN of Hancock and #40 Allie Haabala
Allie Haabala 5'7" | PG Alexandria | 2025 State MN of Alexandria, none of whom were in those original Freshmen 50 rankings. Now it's time to add 25 more.
The Class of 2025 rankings now include 125 prospects from across Minnesota. Of the 25 newcomers added this week, seven managed to crack the Top 100. There are 10 players in the group from outside of the Twin Cities region. There are five forwards and 20 guards. All of them have the potential to play at the next level. Here are the 25 newcomers, starting with the five highest-rated prospects.
THE TOP 5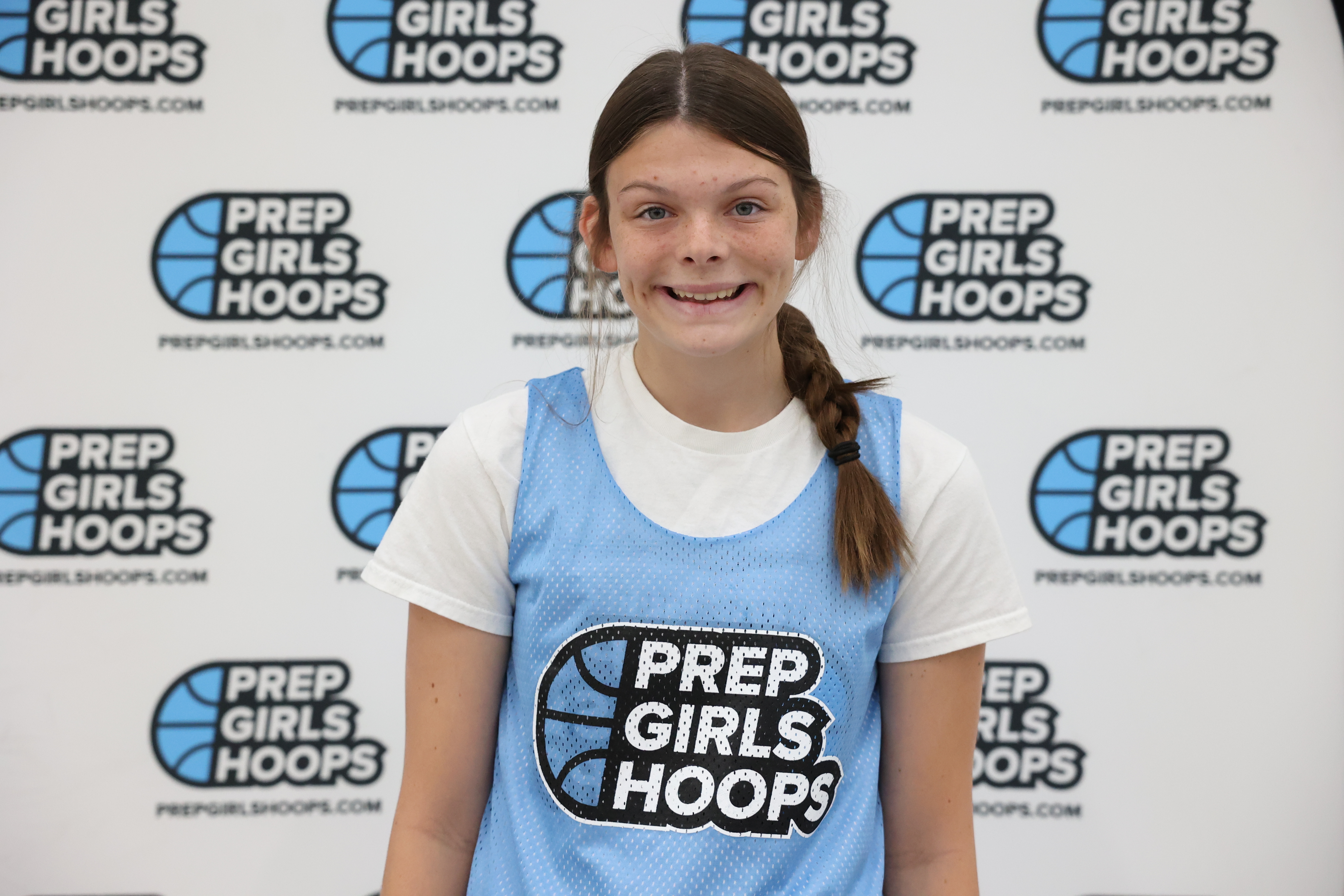 #86 Josie Foster
Josie Foster 5'10" | CG Caledonia | 2025 State MN – 5'10 forward, Caledonia
Every year at the Prep Girls Hoops Top 250 Expo there are players whose performance changes the course of their basketball journey. Perhaps they were overlooked before. Maybe they were underappreciated. Or we might not have been paying close enough attention. Whatever the reasons, these athletes use the Expo to showcase their true abilities. This year it was Foster who made the most of her Top 250. She's far from a finished product, but Josie has a ton of length on a quality frame, she has nice touch around the basket, and she has a proven ability to score the basketball. Defensively Foster is solid and has the dimensions and athletic ability to successfully guard all five positions. She scores inside and out, consistently beats defenders one-on-one, and the lefty has improved her shot-making a ton. Add it all up and it's obvious why Foster is our highest-ranked newcomer in the Class of 2025.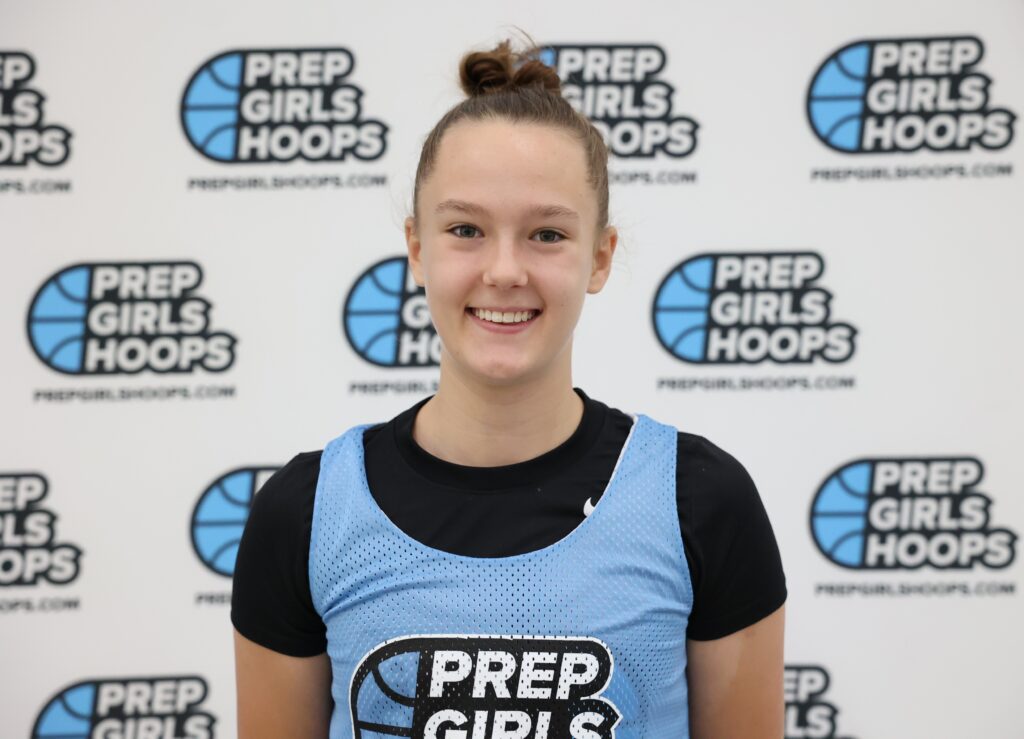 #87 Harley Wock
Harley Wock 5'11" | SF Minnetonka | 2025 State MN – 5'11 guard, Minnetonka
Harley hasn't had much of an opportunity yet to show what she can do at the varsity level. The key word here is, 'yet.' At Minnetonka the talent runs deep and the players who tend to garner varsity minutes have all played high-level basketball for years and have had the skills training to match. In that way Harley is a bit of an anomaly. What she has that many lack, however, is pure athleticism and exceptional length. Skills can be learned but DNA cannot. As a result she quickly caught the eye of new Skippers coach Brian Cosgriff, who really likes what he has seen from Wock. So do we. Harley's work ethic is impeccable and she's a walking hustle play. Her motor revs high and fast and loud. And as the skill development evolves there's no doubt her opportunities to see the floor will improve. She may need to be patient. We may need to be patient. Long-term however we believe Wock is going to be a player.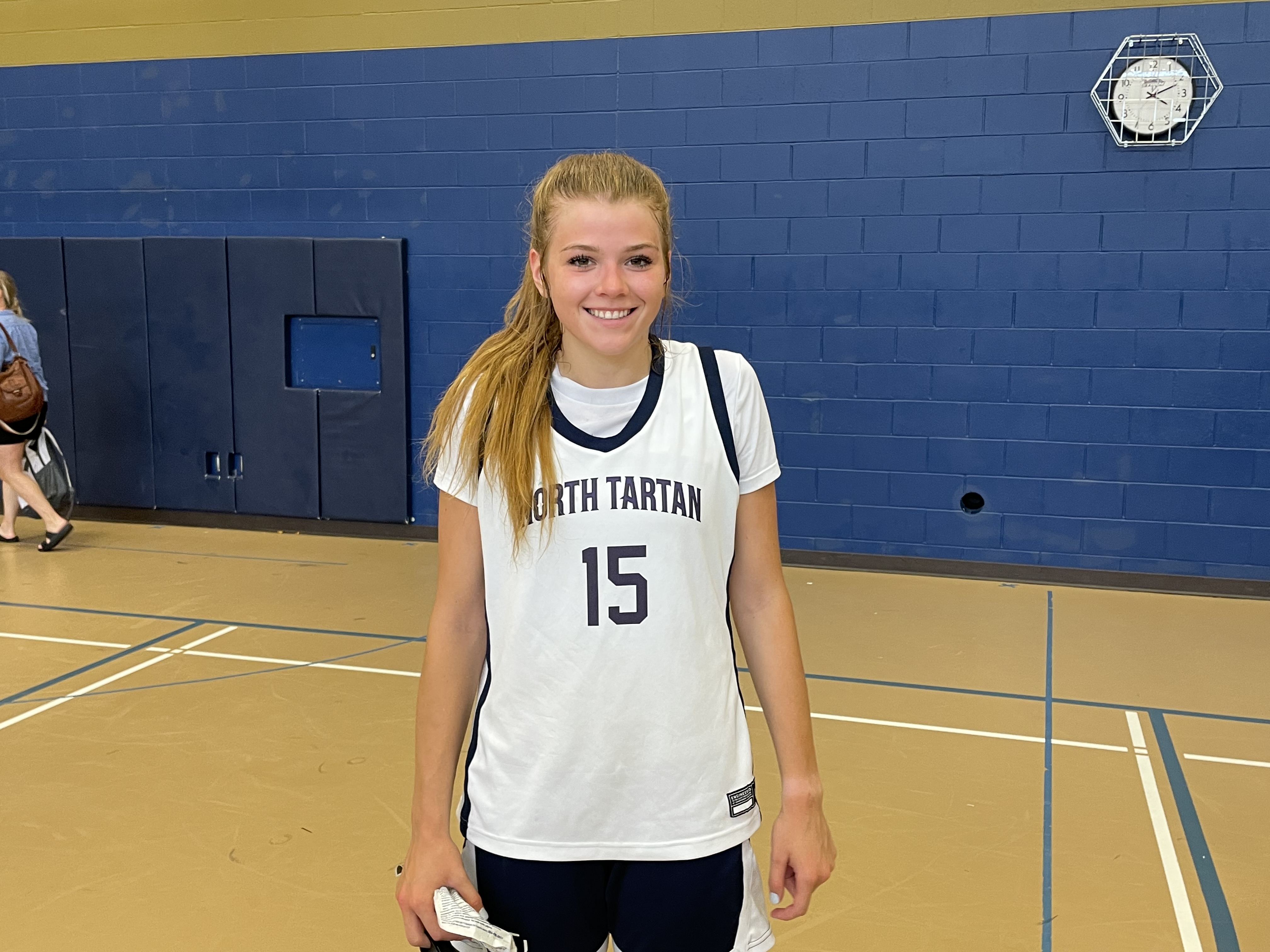 #88 Isabel Steer
Isabel Steer 5'9" | SG Hawley | 2025 State MN – 5'9 guard, Hawley
For players from Greater Minnesota, AAU represents the best opportunity possible to showcase their skills against higher-level opponents than they might see during the high school season, and there's no bigger stage on which to do that than the viewing period events in July. At the Mill City Invitational Steer every took advantage of her opportunities and make a very big impression on all of us. Isabel has length, she's athletic, she's quick and she's fast with long strides and plenty of pace. She's bouncy, too. With excellent court vision and the passing skills to match, Isabel makes everyone around her better. One-on-one, Steer has the chops to get to the rim and finish. From outside she is more than capable of getting her shot off quickly and with consistent accuracy. Steer is definitely a player to watch in the Class of 2025. Don't be surprised if she eventually makes her way into the Top 50.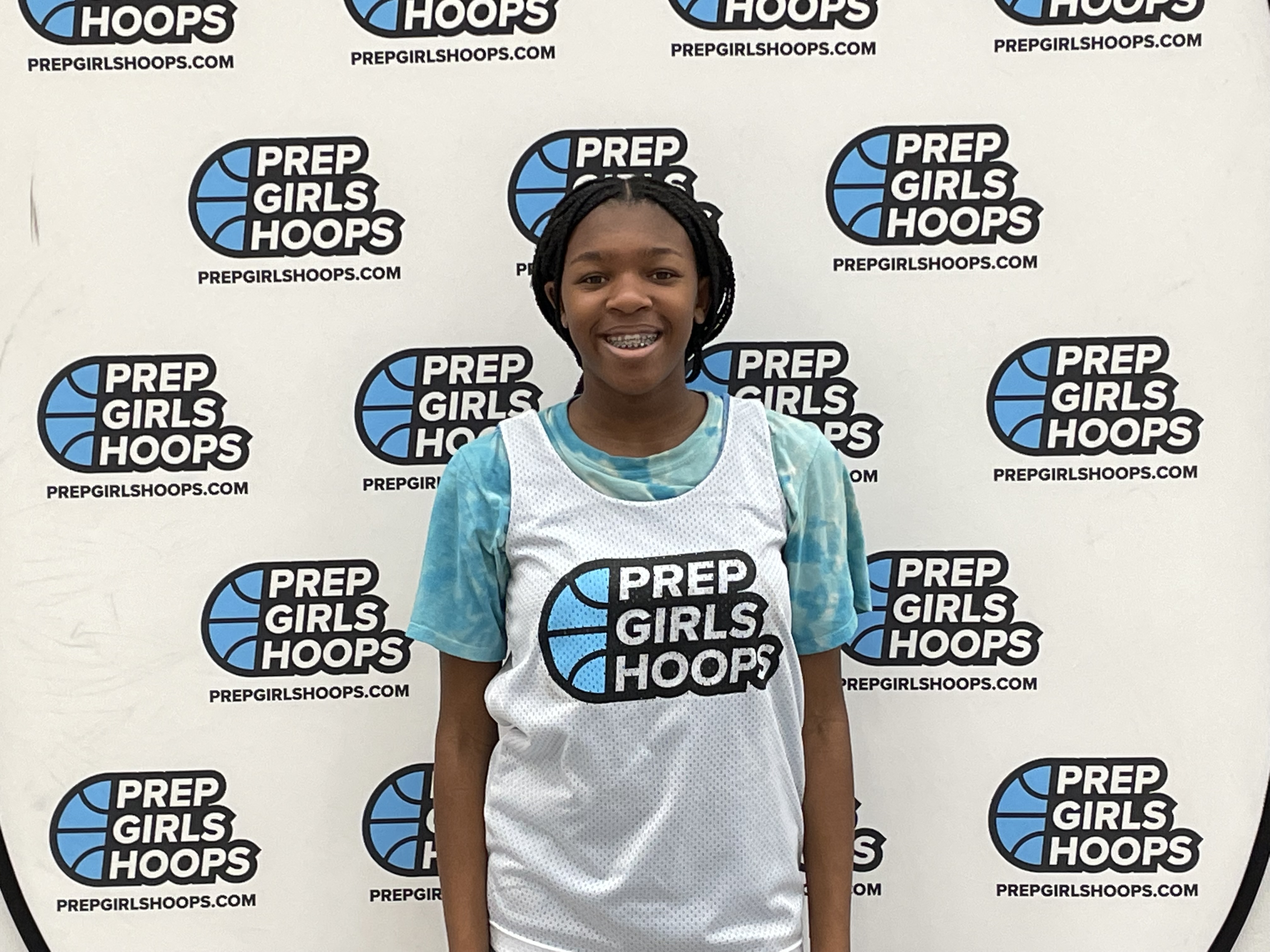 #89 Desirai Chappell
Desirai Chappell 5'6" | PG Richfield | 2025 State MN – 5'6 guard, Richfield
Chappel is a ball of fire, the kind of player who wears her heart on her sleeve and puts her body on the line if there are points to be had. We love her energy, her athleticism, her ball-handling ability, and her explosiveness. The Minnesota Diamond Elite athlete has a really quick first step that she uses to dust opponents on a regular basis. But she's not all about the show. Desirai is an unselfish point guard who knows when to go and when to pass, sees the floor well, and is absolutely unafraid even when going head to head with bigger, stronger foes. Defensively she is a dynamo who clearly relishes the challenge of competing against the other team's most skillful athletes. Desirai is already a prospect to be reckoned with and she's really just getting started.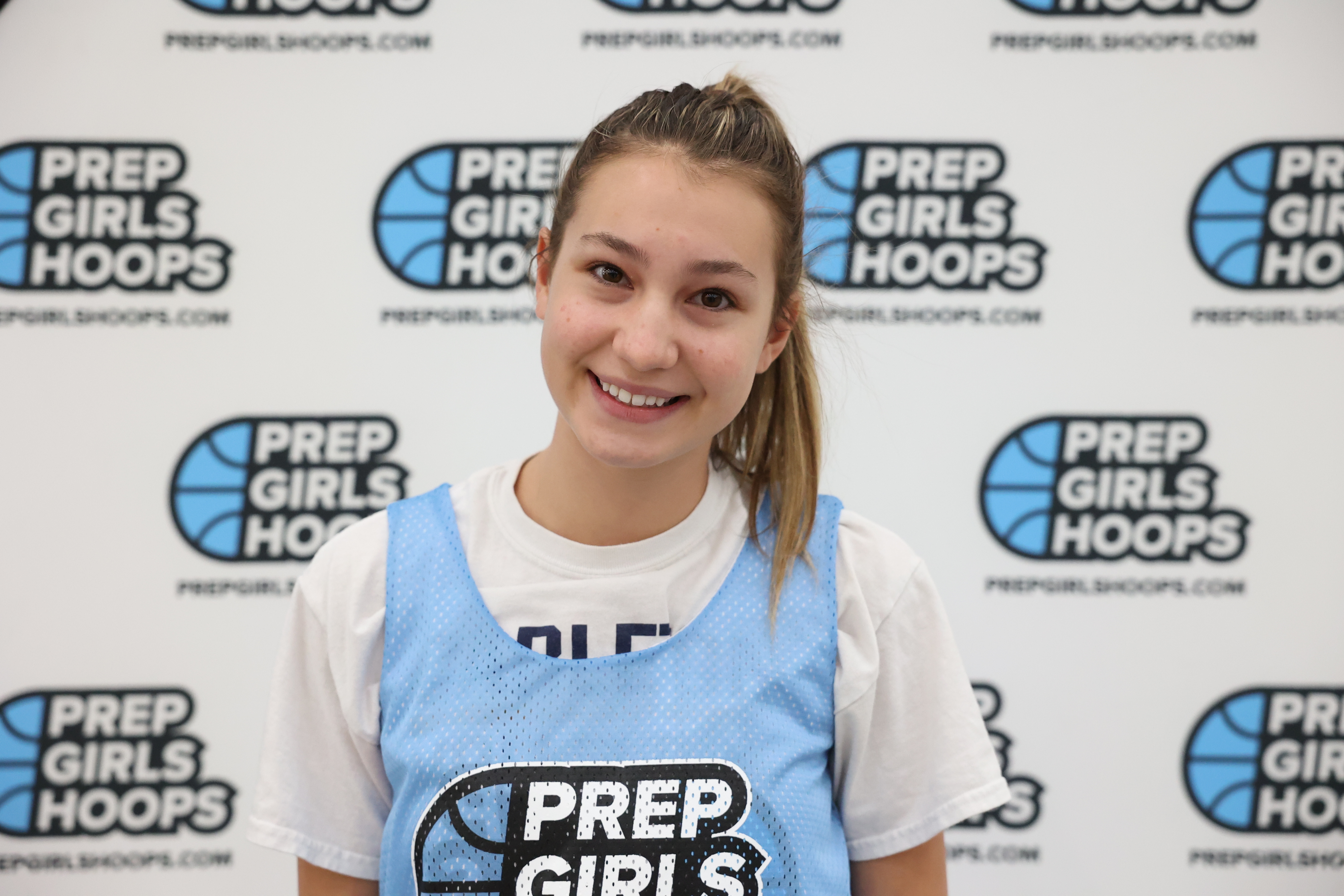 #93 Isabelle Kirchner
Isabelle Kirchner 5'11" | SG Two Rivers | 2025 State MN – 5'11 guard, Two Rivers
Kirchner has so many of the assets we all look for in a solid prospect. The guard from Mendota Heights is tall and long, has the speed to get up and down the court at pace and is athletic enough to elevate effectively. She can also beat opponents one-on-one and is a quality shooter with plenty of range. Last winter at Two Rivers (the rebranded Henry Sibley High School) the team struggled early, but as the Warriors matured they evolved into a competitive squad at the end. Kirchner's improvement played a big role in that process. She is the team's best defender, is quite vocal, understands the concepts well, and makes hustle plays all day long. Now, with a spike in confidence that was evident at the Top 250 Expo, we expect her to make great strides this season which is why she's now in the Top 100.
THE REST OF THE NEWCOMERS
#94 Riley Cother Riley Cother 5'9" | CG Jackson Cty Central | 2025 State MN – 5'9 guard, Jackson County Central
#97 Carmen Kadlec Carmen Kadlec 6'1" | PF Rochester Century | 2025 State MN – 6'1 forward, Rochester Century
#100 Amina Allen
Amina Allen 5'8" | SG Minnehaha Academy | 2025 State MN – 5'6 guard, Minnehaha Academy
#108 Brynn Sternberg Brynn Sternberg 5'9" | SG Fergus Falls | 2025 State MN – 5'9 guard, Fergus Falls
#110 Lauren Queensland Lauren Queensland 5'9" | CG Grand Meadow | 2025 State MN – 5'10 guard, Grand Meadow
#111 Ava Olson
Ava Olson 6'2" | PF Owatonna | 2025 State MN – 6'2 forward, Owatonna
#112 Zoe Verhasselt Zoe Verhasselt 5'8" | CG Hutchinson | 2025 State MN – 5'7 guard, Hutchinson
#113 Hannah Hanson Hannah Hanson 5'11" | SG Farmington | 2025 State MN – 5'11 guard, Farmington
#114 Halle Eischens Halle Eischens 5'9" | CG Park Rapids | 2025 State MN – 5'9 guard, Park Rapids
#115 Macie Miller Macie Miller 5'6" | CG Bloomington Kennedy | 2025 State MN – 5'6 guard, Bloomington Kennedy
#116 Taniysha Edwards
Taniysha Edwards 5'3" | SF Cretin-Derham Hall | 2025 State MN – 5'5 guard, Cretin-Derham Hall
#117 Lily Osterman Lily Osterman 5'8" | CG Elk River | 2025 State MN – 5'8 guard, Elk River
#118 Alexis Schaefer Alexis Schaefer 5'11" | SF Chaska | 2025 State MN – 5'11 forward, Chaska
#119 Jada Otoo Jada Otoo 5'6" | SG East Ridge | 2025 State MN – 5'6 guard, East Ridge
#120 Addison Dolan
Addison Dolan 5'8" | SF Hopkins | 2025 State MN – 5'7 guard, DeLaSalle
#121 Chloe Feldman
Chloe Feldman 5'5" | CG Wayzata | 2025 State MN – 5'6 guard, Wayzata
#122 Erianna Moeschter Erianna Moeschter 5'9" | SF De Lasalle | 2025 State MN – 5'9 guard, DeLaSalle
#123 Maya Sampy Maya Sampy 6'2" | PF Osseo | 2025 State MN – 6'2 forward, Osseo
#124 Chloe Nuss Chloe Nuss 5'9" | SG Totino-Grace | 2025 State MN – 5'9 guard, Totino-Grace
#125 Kendyl Lodermeier Kendyl Lodermeier 5'8" | CG Goodhue | 2025 State MN – 5'8 guard, Goodhue