When players take a major jump up the list in the Prep Girls Hoops prospect rankings it can sometimes be difficult to point to just one or two things that led to the notable improvement. In the case of our…
When players take a major jump up the list in the Prep Girls Hoops prospect rankings it can sometimes be difficult to point to just one or two things that led to the notable improvement. In the case of our Top 5 biggest stock risers in the Class of 2025, however, there are some rather obvious areas of enhancement that have stood out over the past three months since we last updated the list. Here they are.
TOP 5 BIGGEST STOCK RISERS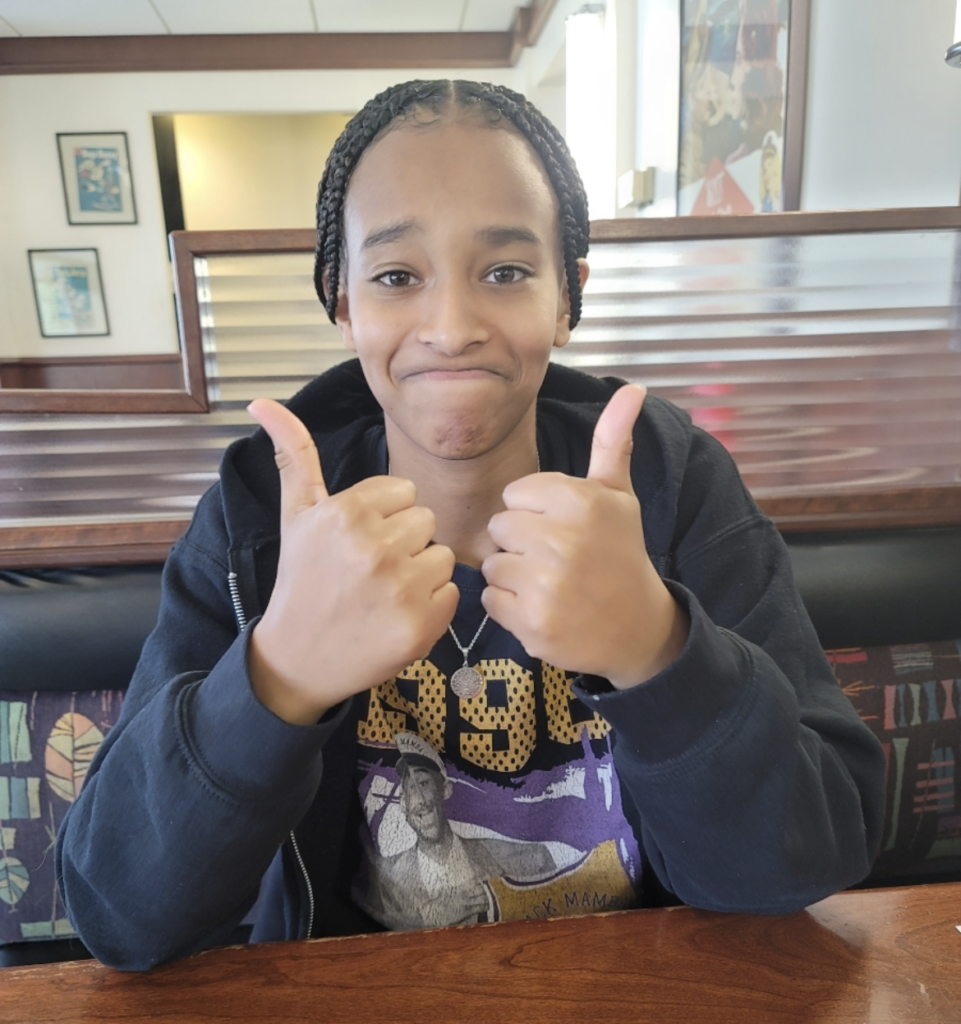 +39 Leilani Abraham
Leilani Abraham 5'8" | PG St. Anthony Village | 2025 State MN – The crafty point guard from St. Anthony Village has been a model of consistency. Our colleague Tony Ragulen knows Leilani's game well since he was her coach in AAU. He had been encouraging one and all to have a closer look at the 5'8 floor general and when we did over an extended period of time Abraham did not disappoint. She has been consistently excellent all summer and that high level of performance has continued throughout Fall League. We put her in the rankings in June. Now we're moving Leilani up where she belongs at #49.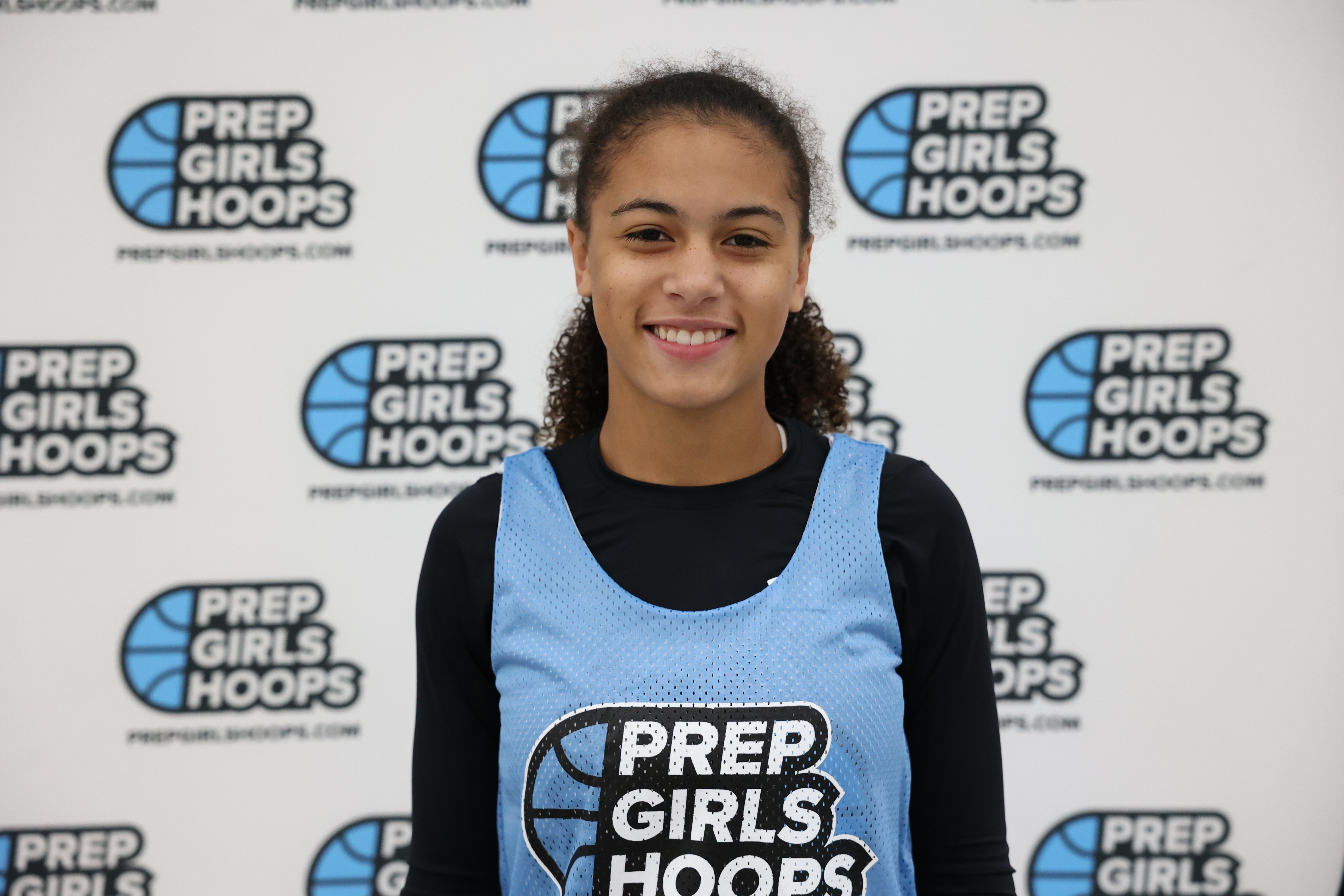 +36 Bra'ja Torry
Bra'ja Torry 5'5" | SG Eastview | 2025 State MN – It's one thing to play well; it's quite another to play well under pressure when all of the eyes are looking at you. That's what Torry did at the Top 250 Expo where she made the first All-Star team. Like Abraham, it was clear earlier that the Eastview point guard belonged in the rankings but now, having risen 36 positions to #64, she's closer to where she really belongs. She showed high-level execution skills, terrific court vision, a really nice sense of timing and the willingness to get after it on defense. Don't be surprised if Torry bursts onto the high school scene in a big way this winter.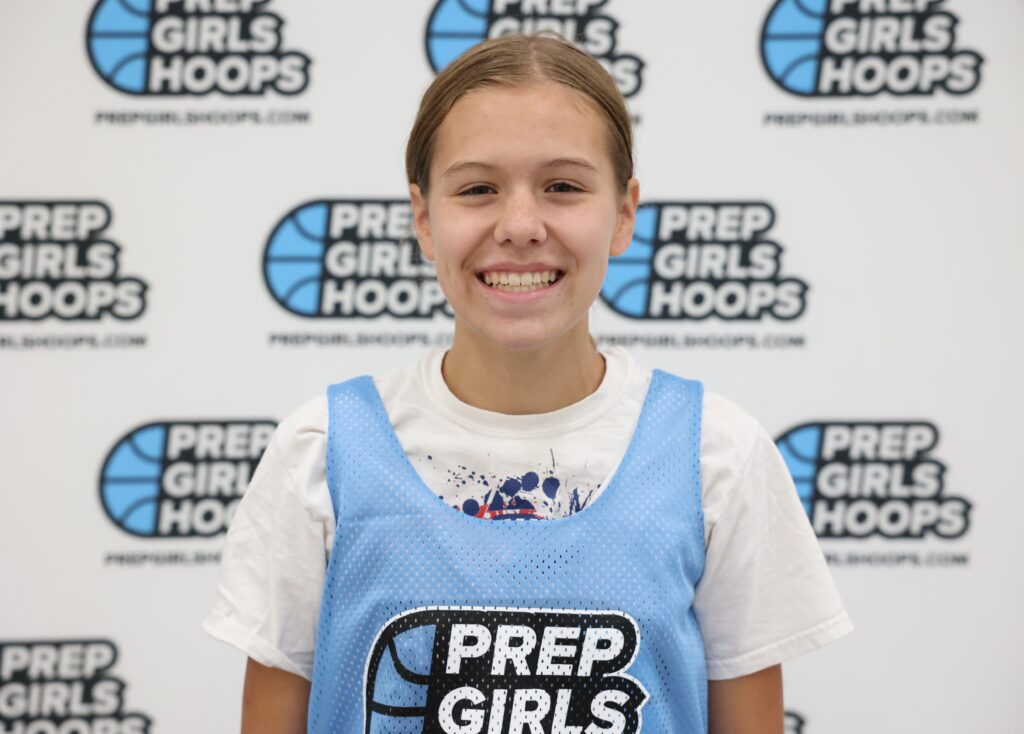 +16 Addison Post
Addison Post 5'6" | PG White Bear Lake | 2025 State MN – Maturity. If you're looking for one reason why Addie is moving up 16 positions to #71, that's probably it. Last spring as a freshman, the undersized point guard led White Bear Lake all the way to the State Tournament. This summer she led her Minnesota Stars team week in and week out. In the past, Post sometimes let her frustration get in the way of her performance. Now she is calmer, more even keel and better equipped to rise to the challenges and lead her teammates in the right direction. That's a quality all great point guards possess.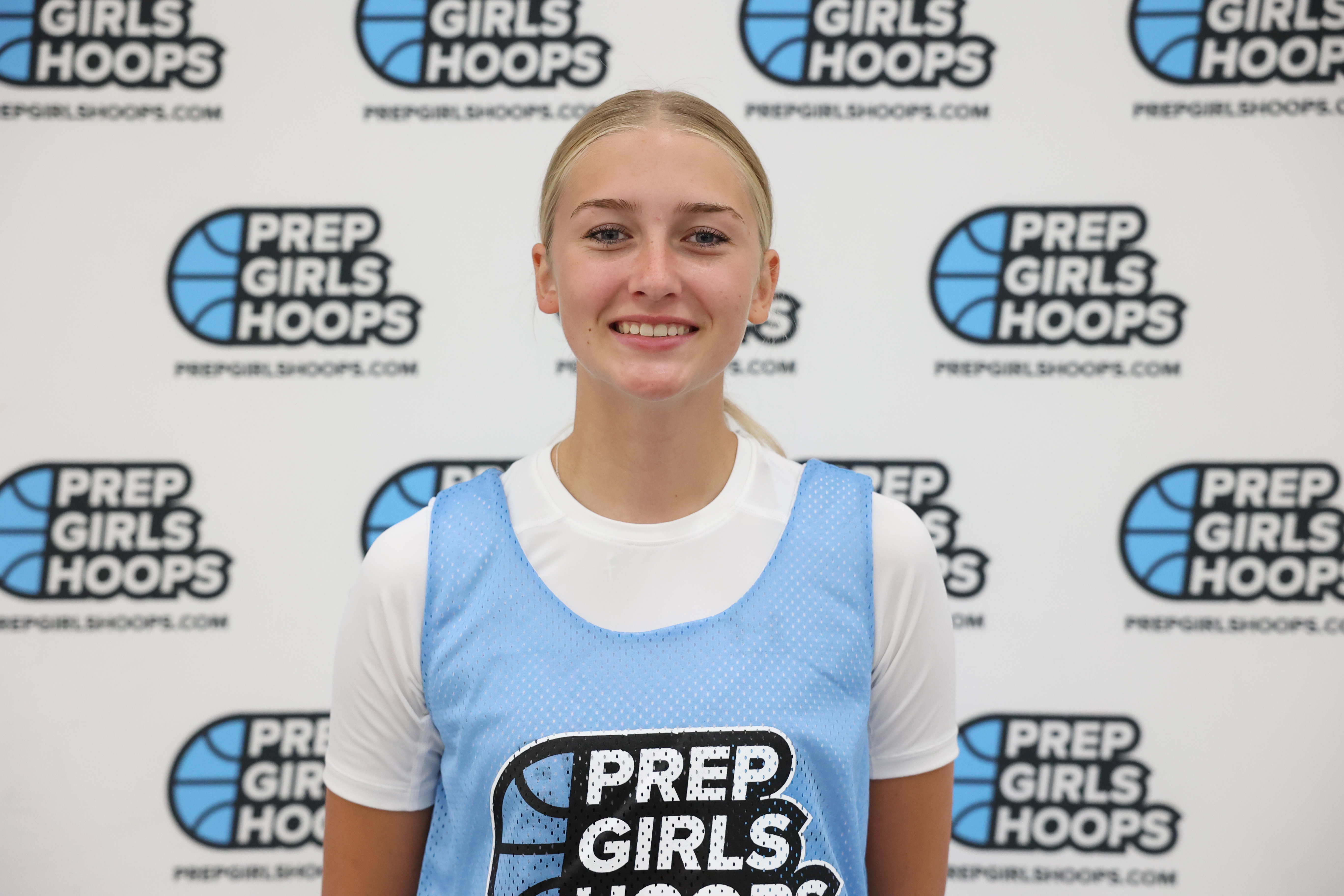 +13 Greta Crandall
Greta Crandall 5'10" | SG Sartell-St. Stephen | 2025 State MN – In Greta's case, the best word we can think of is 'grit.' At 5'10, with a ton of natural ability, the Sartell-St. Stephen sophomore has always been a gifted player with a lot of potential. In recent months, however, she has added a healthy dose of sandpaper to her game and that has changed everything. Greta is hard to play against on both sides of the ball. The more physical she plays, the harder she competes, the better she is going to be. Greta is moving up 13 positions to #69 but there is a whole lot more room to move if this trend continues.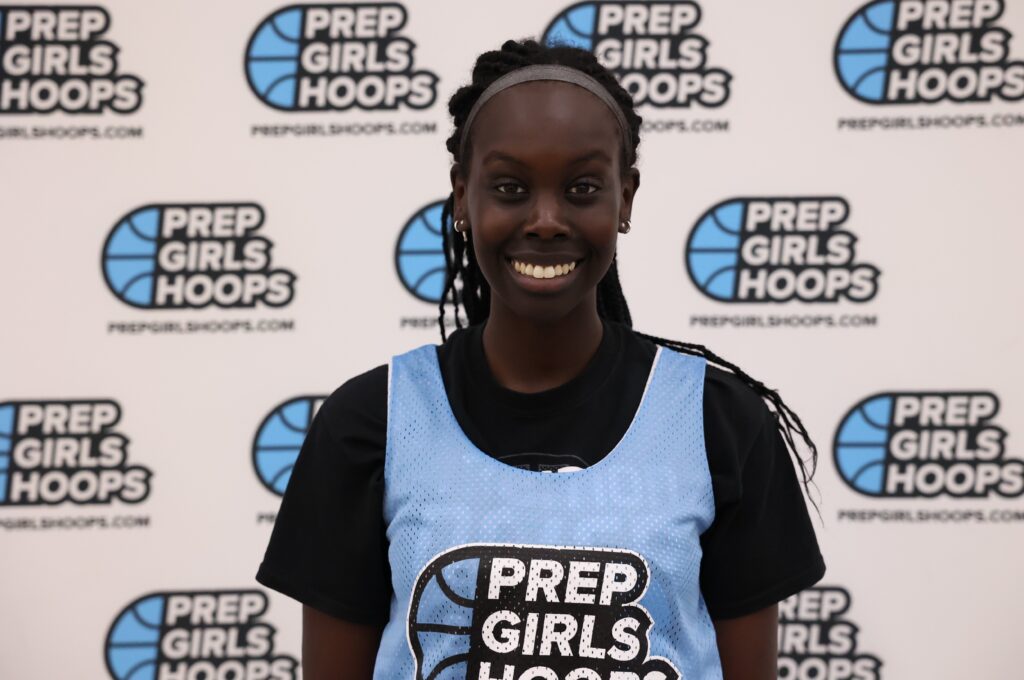 +11 Aduke Ojullu
Aduke Ojullu 6'1" | SF Lakeville North | 2025 State MN – Crossfire Mueller had a terrific summer, and many of its players improved their scholarship prospects along the way, perhaps none more so than Aduke, a 6'1 post player who is emerging as a prospect to watch in the Class of 2025. Because Lakeville North's lineup is loaded, Aduke hasn't really had the opportunity yet to show what she can do on the varsity stage, and that may not happen this winter, either. That's OK because our rankings are about a player's potential as a college freshmen and Aduke has plenty of time. Her game is maturing and she moves up to #42 as a result.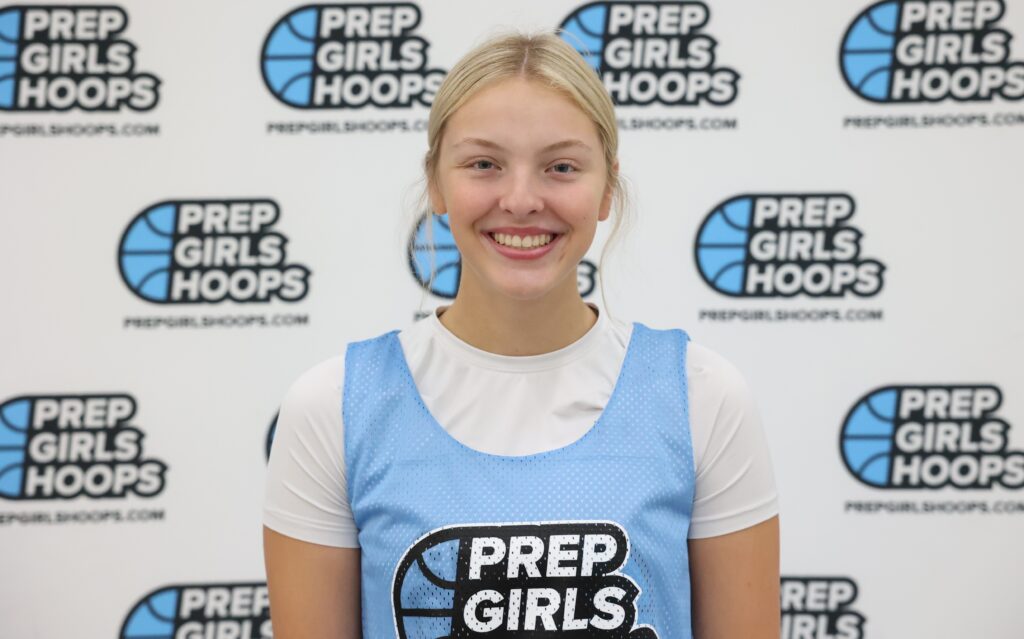 5 MORE STOCK RISERS OF NOTE
#35 Ella Kuhlman
Ella Kuhlman 5'8" | PG North Branch | 2025 State MN – The North Branch point guard was simply outstanding over the past month at the Fall Exclusive. After a solid summer, her play at the Friday night games cemented a 5-spot rise.
#40 Allie Haabala
Allie Haabala 5'7" | PG Alexandria | 2025 State MN – The Alexandria point guard is one of the most highly-skilled floor leaders in the class with a bag of tricks that runs deep. Allie rises 4 places on the list.
#50 Vanessa Jordan
Vanessa Jordan 5'7" | CG Eden Prairie | 2025 State MN – The Eden Prairie combo guard knows how to play fast and that is a huge asset in today's game. We've enjoyed watching her get better and now she jumps up 8 positions.
#58 Magi Bjornson
Magi Bjornson 6'3" | PF Farmington | 2025 State MN – The big post player from Farmington (pictured above) has been putting in the work and now it's all coming together in a more complete package which is why she moved up 8 spots. Unfortunately Magi suffered a major knee injury recently and is now out for the season.
#77 Josie Nnaji Josie Nnaji 5'11" | SG Hopkins | 2025 State MN – The versatile guard/forward has transferred to Benilde-St. Margaret's this fall and it is a change of scenery that has served her well so far. We like what we've seen as Nnaji has risen 7 spots.