Friday night's final installment of this year's Fall Exclusive presented by Jr All-Star offered one last chance for a first impression. For the 80+ girls who participated in the three-week event, it was also a final opportunity to play run-and-fun basketball, the type of free-wheeling, play-in-the-park version of the game that the players are unlikely to encounter over the next few months as they resume the more structured form of school ball. Here are a few 'A' players who made a final impression – Ava, Ally, Amyra and Anderson.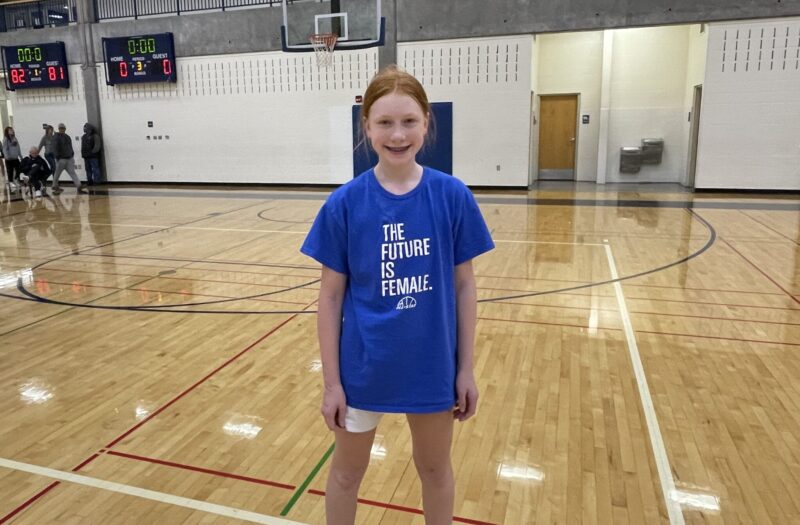 Ava Brynteson – 2027 guard, Prior Lake
Players who love to defend are in short supply and clearly Ava is all about defense. The 5'6 guard from Minnesota Stars Antl showed a great understanding on that side of the ball, with good communication skills, a great understanding of how to play the angles, and a vocal approach to the task at hand. She's also very skilled, is a quality outside shooter, has good quickness and nice feet, and demonstrates a high IQ. Ava's just got that certain something that makes you take notice.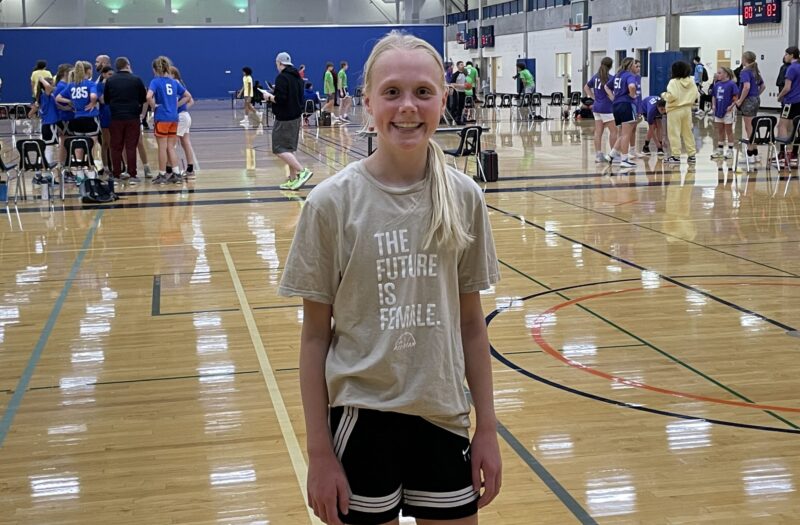 Ally Moore – 2028 guard, Orono
I feel for the little sisters whose older sibling is already seen as an outstanding prospect. You can slip Ally into this category given that she is following in the footsteps of her older sister Mya Moore
Mya Moore 5'8" | PG Orono | 2026 State MN , who is a Top 10 prospect in the Class of 2026. But Ally is her own player. Like Mya she is quick and nimble and athletic. Moore is a high IQ point guard with a well-honed skillset. Probably her best attribute, however, is her bulldog mentality. She just hates to lose. We can only image the intensity of the driveway games in the Moore household.
Amyra Mahik – 2028 guard, Pipestone
Amyra is a crafty guard with a flair for the dramatic. Last week she showed her poise under pressure when pulling off a game-tying layup at the buzzer to help her team force overtime. Throughout the Fall Exclusive she demonstrated an aggressive, attacking style of play. The stocky guard is strong for her age, has a well-developed skill set, and is all-in on the investment required to get to the next level. She does not lack for confidence, either.
Sophia Anderson – 2026 guard/forward, Maple Grove
At 5'10 with a nice frame, Sophia's got size. That's a good start. Still growing into her body, Anderson (top photo) isn't super smooth but man is she effective. Sophia is a walking hustle play who competes for every ball, makes big plays, and battles with an edge. She's also got a healthy dose of swagger. Anderson is deceptively athletic with a burgeoning box of tools and a world of potential. She is also an aggressive, in-your-face defender who knows how to make opponents pay. What's not to like?
OTHERS WHO MADE AN IMPRESSION
The Fall Exclusive was a great opportunity for players in grades 6-12 to get their names in our notebooks. We write about all of them all unfortunately. Among those who performed well over the three-week event were many kids we've covered in the past and will be watching in the future, athletes like Reese Malmgren, Jacey Swanson
Jacey Swanson 5'5" | SG St. James | 2026 MN and Journey Swanson
Journey Swanson 5'9" | SF St. James | 2026 MN of St. James, Berkley Blaisdell of Mahtomedi, Betsy Joyce
Betsy Joyce 6'0" | PF New Ulm Public | 2026 MN of New Ulm and others. Here are a few more who caught our eye that we'll be circling back to watch again.
Paige Norman – 6'0 2027 power forward from Duluth Marshall
Demi Holman – Crafty 2029 guard from Champlin Park who can fill the basket
Mallory Bastyr – Intriguing 2028 guard from New Prague
Sadie Dominick – 2024 guard from Blaine who might be a sleeper in the class
Lainey Braulick – Underappreciated 2025 guard from BOLD and the Minnesota Rise
Emma Dornan – Huge 2024 post player from Cretin-Derham Hall