This could be an interesting year on the shores of Lake Waconia. We've come to expect a lot from the Wildcats in recent seasons but with the loss of eight seniors, including at least three now playing collegiately, there will be plenty of challenges for a team that is much younger and less experienced than before. On Sunday we checked out the Wildcats for ourselves as they took on DeLaSalle at the Breakdown Fall League. That viewing leads the way in our recap of week #5.
It's a new era in Waconia
So many great players have rolled through Waconia in recent seasons but no talented twosome will be missed more than Ava Stier and Audrey Swanson. Stier is a hard-nosed, athletic forward who did it all for the Cats and is now likely to do the same at MSU-Mankato. Swanson is a pure athlete who could outrun and outjump 9 out of every 10 opponents she faced in high school. We hope she'll be able to do the same at Southwest Minnesota State. Their former teammate Morgan Meyer was a workhorse of a guard who may not have drawn as many headlines but whose contributions were vital. She's playing at Ave Maria University in Florida.
When we looked out on the floor during warmups on Sunday the only player we recognized immediately was junior point guard Ellana Keaveny
Ellana Keaveny 5'6" | PG Waconia | 2024 State MN (banner photo), who played a significant role one year ago and who will be replied upon in a major way this time around. We have always loved Keaveny's game. She's a scrappy competitor with good handles, nice quickness, a terrific competitive spirit and a smile that lights up every gym she enters. Ellana looked right at home with the ball (and the team) in her hands. Keaveny opened the game with a smooth three. Moments later she located a cutting teammate and fed her with a perfect bounce pass that resulted in two more points. And very quickly Waconia was off and running.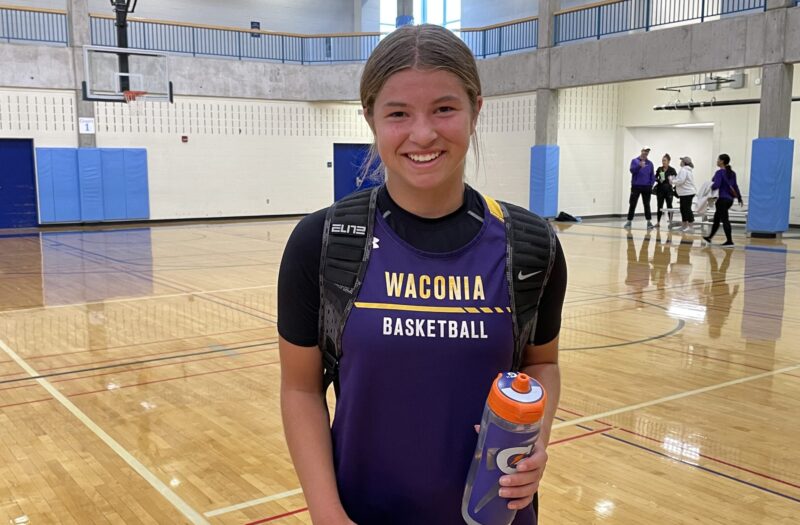 It didn't take long, however, for freshman guard Emma Hanson
Emma Hanson 5'9" | SG Waconia | 2026 MN to enter our consciousness. She was hard to miss. Hanson is about 5'8 or 5'9 with a solid frame and good length. She's athletic and aggressive. Although her skills are pretty well developed the thing that immediately jumped out was her defensive prowess and enthusiasm. Hanson was a turnover-inducing machine who gave the DeLaSalle ballhandlers fits. And when she came up with the rock as a result of her efforts Hanson definitely knew what to do with it! Part of a Waconia youth team that went undefeated last season, Hanson will likely play a significant role on the team this winter and she might not be the only 9th grader to do so. Addison Bryfczynski is a hard-nosed, physical post who can rebound and defend and she will no doubt be important, as well. For sure there are several returnees will have to step up their games if the Wildcats are going to be successful.
Senior Bella Hoxie is a 6-foot small forward who is a quality passer, solid rebounder and has a nice feel for the game.
Junior Ashley Bryfczynski is a great shooter and a fine defender who plays with an edge.
Senior Clara Smith is an intelligent competitor who does the little things that make others around her better.
Junior Jenna Myhre has good quickness and is a tough, physical defender.
Senior Hallie Roitenberg is a great shooter with nice court vision who can score.
Junior Gabrielle Lauwagie is a physical forward who often draws difficult defensive assignments.
I'm sure we've missed one or two more players who could be a factor for the Wildcats. Apologies to those who may have been left out. The main point is this: Waconia looked really good on Sunday against DeLaSalle. They built a 17-10 margin at the half. DLS roared out of the gate after the break, scoring the first 10 points to take over the lead. But Waconia settled down, regained control and finished with a 32-26 win. They worked well together, knew their respective roles, didn't panic when things got difficult, and played with poise throughout. It's just a single snapshot in time during an exhibition contest, but for a team that will be looking for its new identity to compete in the Metro West Conference that's a great place to start.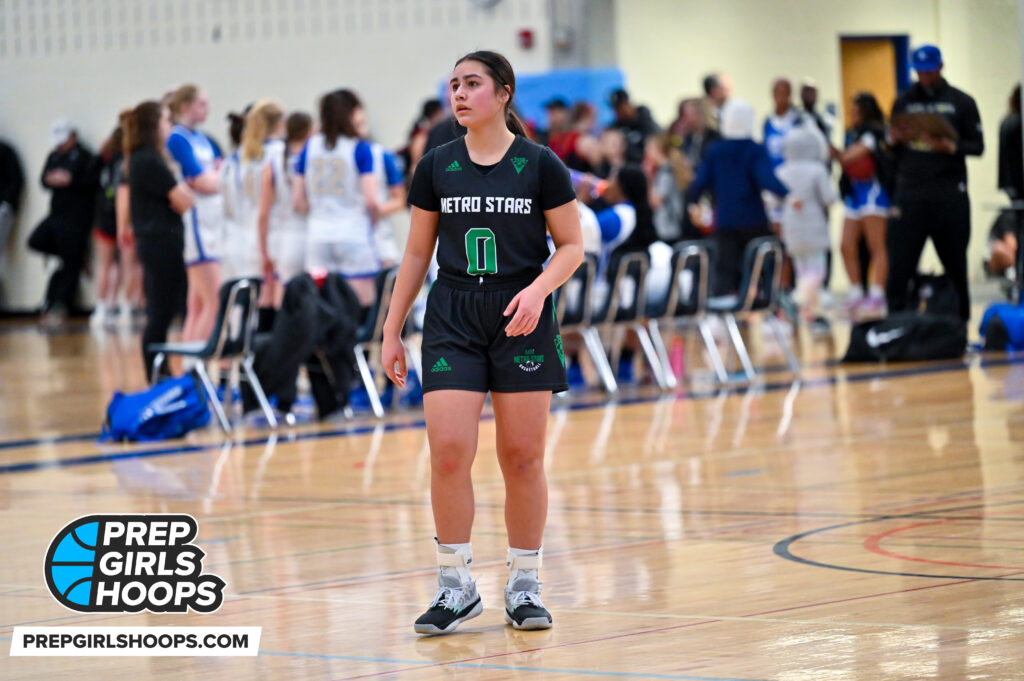 SUNDAY STANDOUTS
Shawna Bruha
Shawna Bruha 5'7" | CG Burnsville | 2023 State MN – 2023 guard, Burnsville
Bruha (pictured above) is a great example of what can happen when you work at your craft for a very long time and continue to improve day after day, week after week, year after year. Shawna is a talented combo guard with a great feel for the game. An excellent tactician, Bruha has fine handles, sees the court exceptionally well, makes intelligent decisions and quality passes. She is also a pure shooter. Last season Shawna averaged 12 points, nearly 6 rebounds and almost 5 assists per game. Those assets and that production has earned Bruha a next-level opportunity with D2 Minot State of the Northern Sun Conference. That's next year. This year she's the only senior on a Blaze squad now under the direction of new coach David Shaw.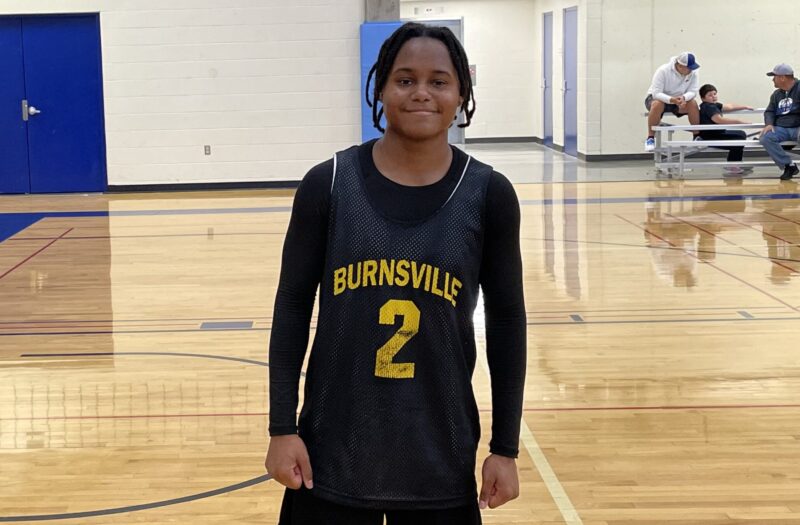 Zoey Wooten – 2024 guard, Burnsville
We've always considered Burnsville to be kind of a blue collar team – not flashy or fancy by any means. Then along comes Wooten, who is quick, fast and explosive times 10. You want athletes? This is an athlete! Looking for a little swagger? Wooten's got you covered! Zoey was flying on Sunday morning against Tartan. She was hauling down defensive rebounds and sprinting end to end at max MPH all game long. Wooten's got handles, she's got moves and she can get up and over defenders extremely well for someone who can't be more than 5'5 or 5'6 tops. Her shooting needs some work, and Zoey might be a little bit more of a riverboat gambler than some coaches want, but man is she fun to watch fly.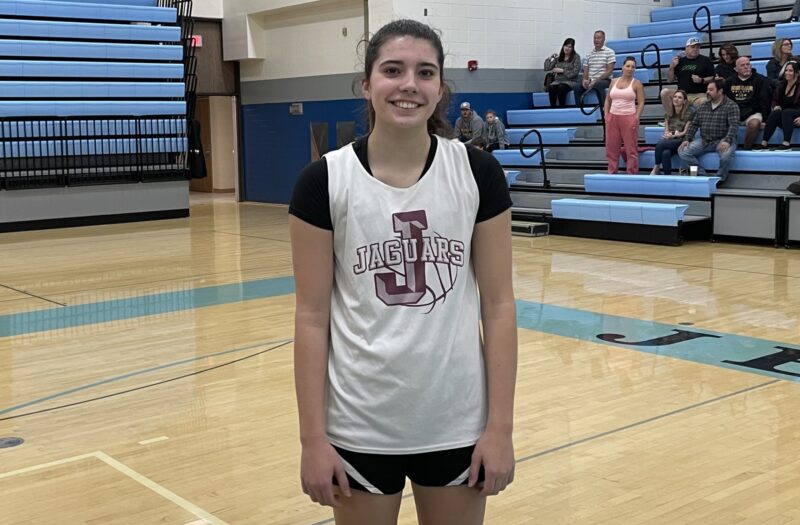 Morgan Staloch
Morgan Staloch 6'0" | PF Jordan | 2026 State MN – 2026 forward, Jordan
Jordan is a veteran squad with a fair bit of depth, including senior point guard Grace Dahmen, senior post Jenna Kluxdal
Jenna Kluxdal 6'1" | PF Jordan | 2023 State MN and sophomore standout Savannah Borowicz
Savannah Borowicz 5'8" | SG Jordan | 2025 State MN . The freshman Staloch is a relative newcomer, but she could be the one asset that pushes the Class 3A Jags to new heights this year. Morgan was recently ranked in the Top 10 of the Prep Girls Hoops Class of 2026 and is a strong Division 1 candidate. She's long, athletic and ultra-competitive. Her ability to outreach, outjump and outcompete most opponents will give her every opportunity to have a big freshman year.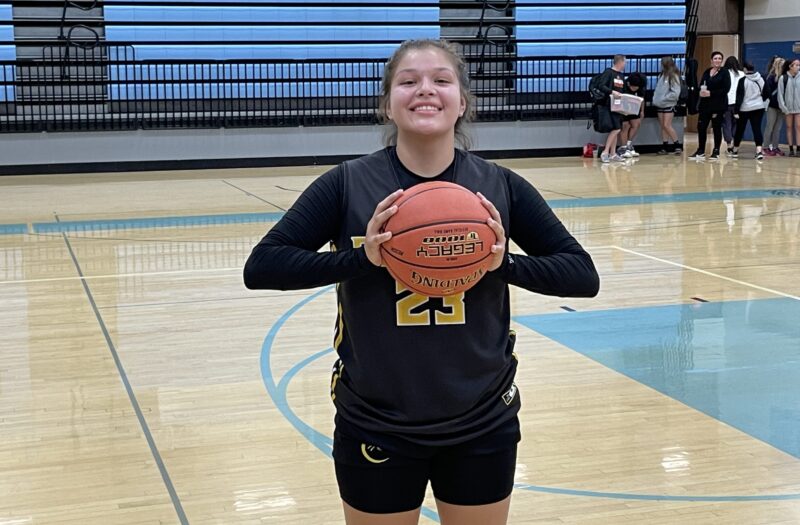 Shania Van Nett
Shania Van Nett 5'7" | CG Como Park | 2023 State MN – 2023 guard, St. Paul Como Park
Como Park's stellar class of 2022 has moved on with five of the graduated seniors now competing at the next level. The Cougars success now rests squarely on the shoulders of Shania, a gritty point guard who has fought through two ACL surgeries and is still standing. At one time Shania was a top 15 prospect in the Class of 2023, but injuries have taken a toll. On Sunday, however, Van Nett looked like the Shania of old. We stopped counting at 25 points in the Cougars game against Rockford as Van Nett was getting to the rim, dropping bombs and forcing turnovers like the good old days. We're always pulling for kids who never give up and Shania is a fighter.