Prep Girls Hoops made a drive down to Chuck Town and took in the action at Cathedral Academy in North Charleston on Saturday. The Battle in the Lowcountry featured 8 girl's programs from around the Lowcountry area.
Day 2 Results:
Academic Magnet 42 Palmetto Scholars 15
Oceanside Collegiate 45 Palmetto Christian Academy 23
Porter Gaud 42 Fort Dorchester HS 40
Cathedral Academy 51 Beaufort Academy 45
Top Performances:
Asa Snyder
Asa Snyder 5'7" | SG Porter Gaud | 2023 State SC – Porter Gaud
Snyder a UNSIGNED SENIOR finished with 19 points in a tough win over Fort Dorchester HS. Asa was face-guarded all night long it seemed and at times doubled team by the Lady Patriots. Snyder showing off a bloody lip at time helped the Cyclones to the tough second victory. She is best at times when she has time to set her feet and get separation from defenders for her shot.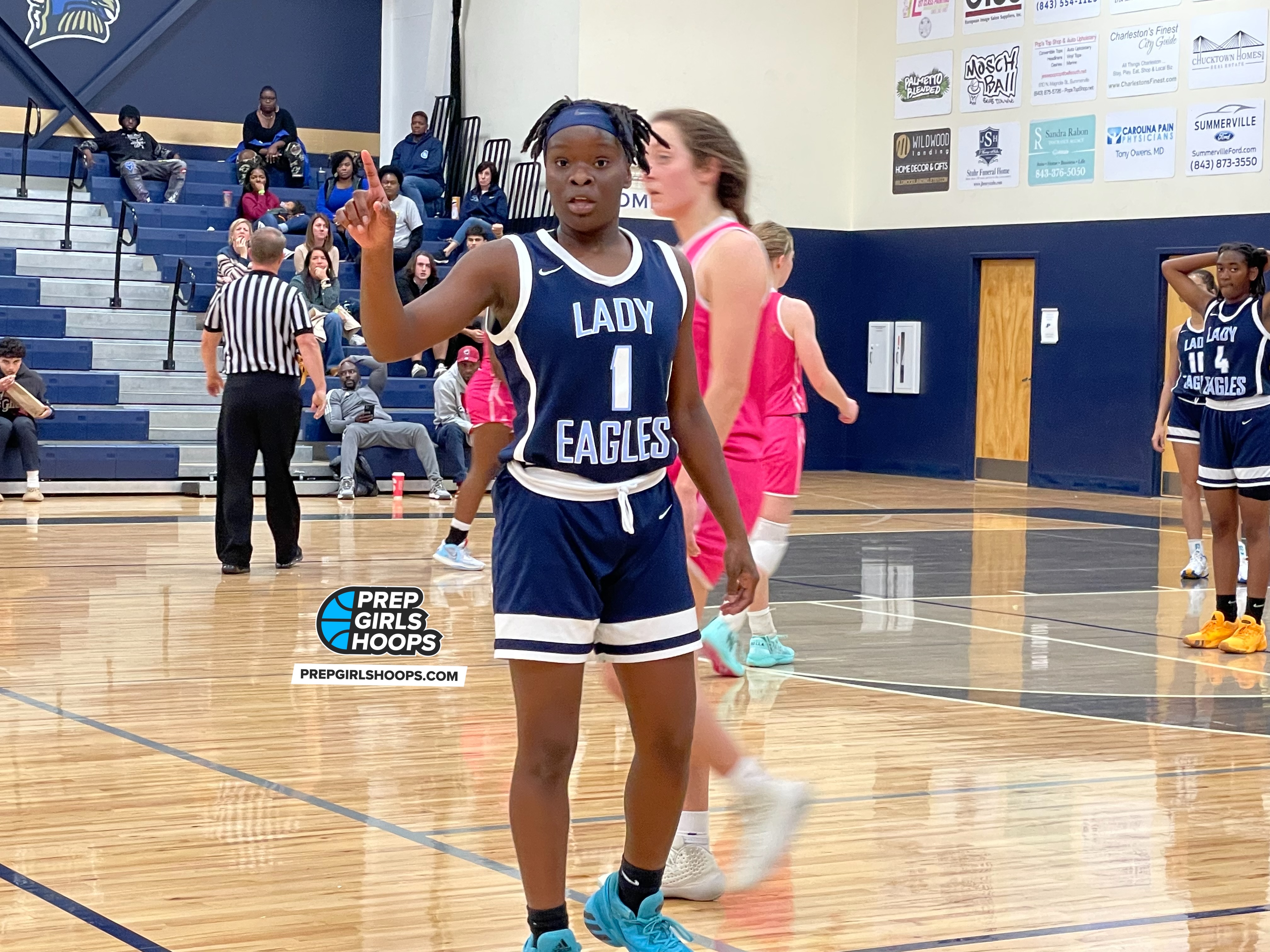 Tahleea Heyward
Tahleea Heyward 4'11" | PG Beaufort Academy | 2023 State SC – Beaufort Academy
Heyward a UNSIGNED SENIOR got the Lady Eagles back in the game late with her ability to score at the rim. She was able to finish some drives on contact on her way to scoring 22 points tonight. Heyward is a competitor to the end with her ability to scrap and claw to the finish. Tahleea plays the game to the fullest at all times.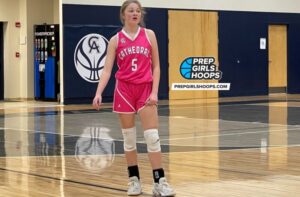 Jalyn Almeida
Jalyn Almeida 5'3" | PG Cathedral Academy | 2024 State SC – Cathedral Academy
Almeida finished the night with 17 points for the Lady Generals in a tough win over Beaufort Academy. Jalyn doesn't stand very big in height, but she doesn't mind making some big shots at times. She really understands being a productive scorer and shooter while on the floor.
Paige Pouyat
Paige Pouyat 5'6" | SG Cathedral Academy | 2026 SC – Cathedral Academy
Pouyat plays like a coach on the floor, and it shows at times. Paige made some timely passes and hit some big shots down the stretch for the Lady Generals. Paige finished with 12 points in the win over Beaufort Academy. She's vocal with her teammates and always in communication.
Cokey Suddeth
Cokey Suddeth 6'0" | SF Palmetto Christian Academy | 2025 State SC – Palmetto Christian Academy
Suddeth and her Fighting Eagles teammates had a rough day on Saturday. Suddeth did the best she could for the squad gathering 13 points and 13 rebounds for her efforts. Cokey a volleyball player in the fall brings good agility to the floor and foot movement. She hits the glass on both ends of court while working around the paint area. She will be counted on heavily this season for the PCA Fighting Eagles to make some noise in the SCISA ranks.
New Names To Follow: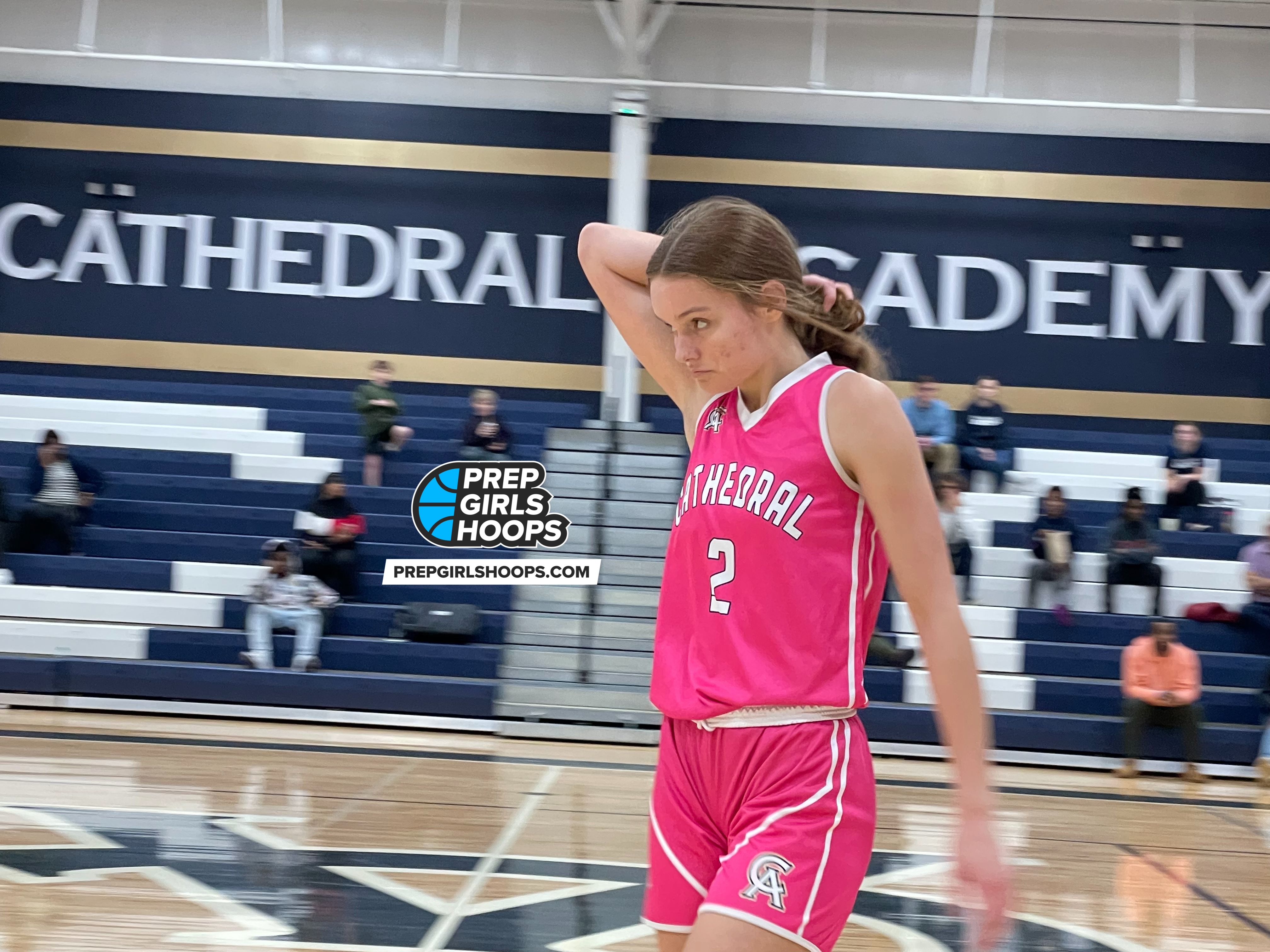 Claire Griffin
Claire Griffin 5'8" | SF Cathedral Academy | 2024 State SC – Cathedral Academy
This was my first-time seeing Claire play. Griffin has been a nice addition to the Lady Generals after moving in down from Pennsylvania. Claire plays in the post for the Lady Generals out of necessity but really brings that glue type persona to the table. She does a little bit of everything if that means grabbing a rebound, bringing the ball up in transition or sticking back a put-back on the glass.
Cailyn Webber – Cathedral Academy
Webber transferred into Cathedral Academy from nearby Fort Dorchester HS. Cailyn plays the game with a good motor and constantly hustles for loose balls. Webber jumped on the floor several times in the middle of few pile ups. She plays the game with a lot of emotion.
The Lady Patriots Fell Short: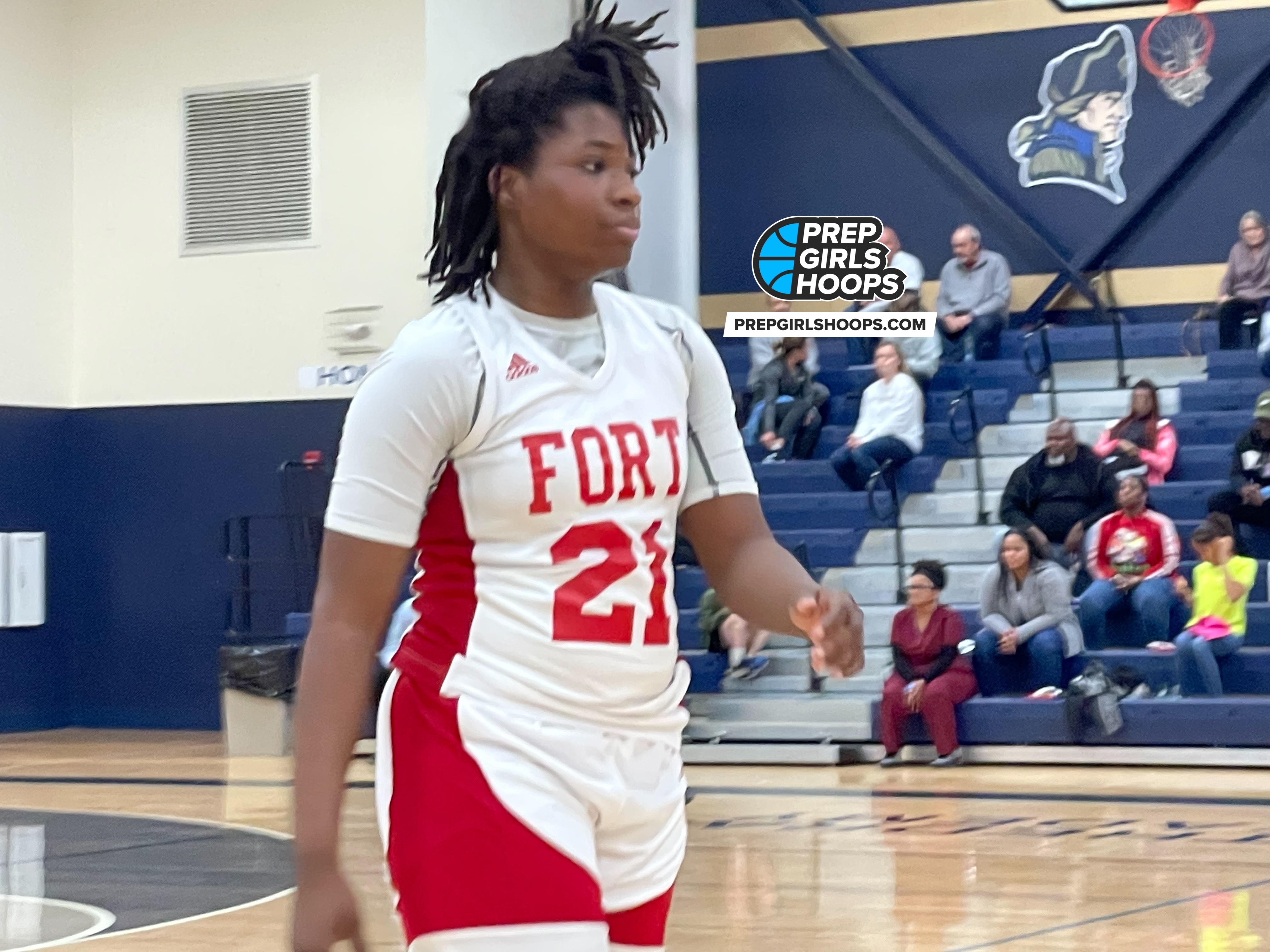 Fort Dorchester HS will win more games this season than it loses that's for sure. The Lady Patriots let this game at times get away from them with Porter Gaud. Kwayasia White
Kwayasia White 5'5" | PG Fort Dorchester | 2023 State SC got hit with a timely technical late in the game with 1:02 left and the score tied up at 40-40. Fellow Senior Denver Mathis
Denver Mathis 5'10" | PF Fort Dorchester | 2024 State SC is a long and rangy athlete on the floor for the Lady Patriots. She plays her best basketball around the paint area. Sophomore Cailah Tucker
Cailah Tucker 5'8" | SF Fort Dorchester | 2025 State SC plays the game aggressively on both ends of the court. She uses her body to defend off defenders going to the rack and has no problems defending in bigger post players. Kai Mack Kai Mack 5'11" | PF Fort Dorchester | 2025 State SC does a good job of keeping the ball up high after claiming it off the glass. She will play with her back to the basket and does a good job of defending bigger post players.
Future looks Bright: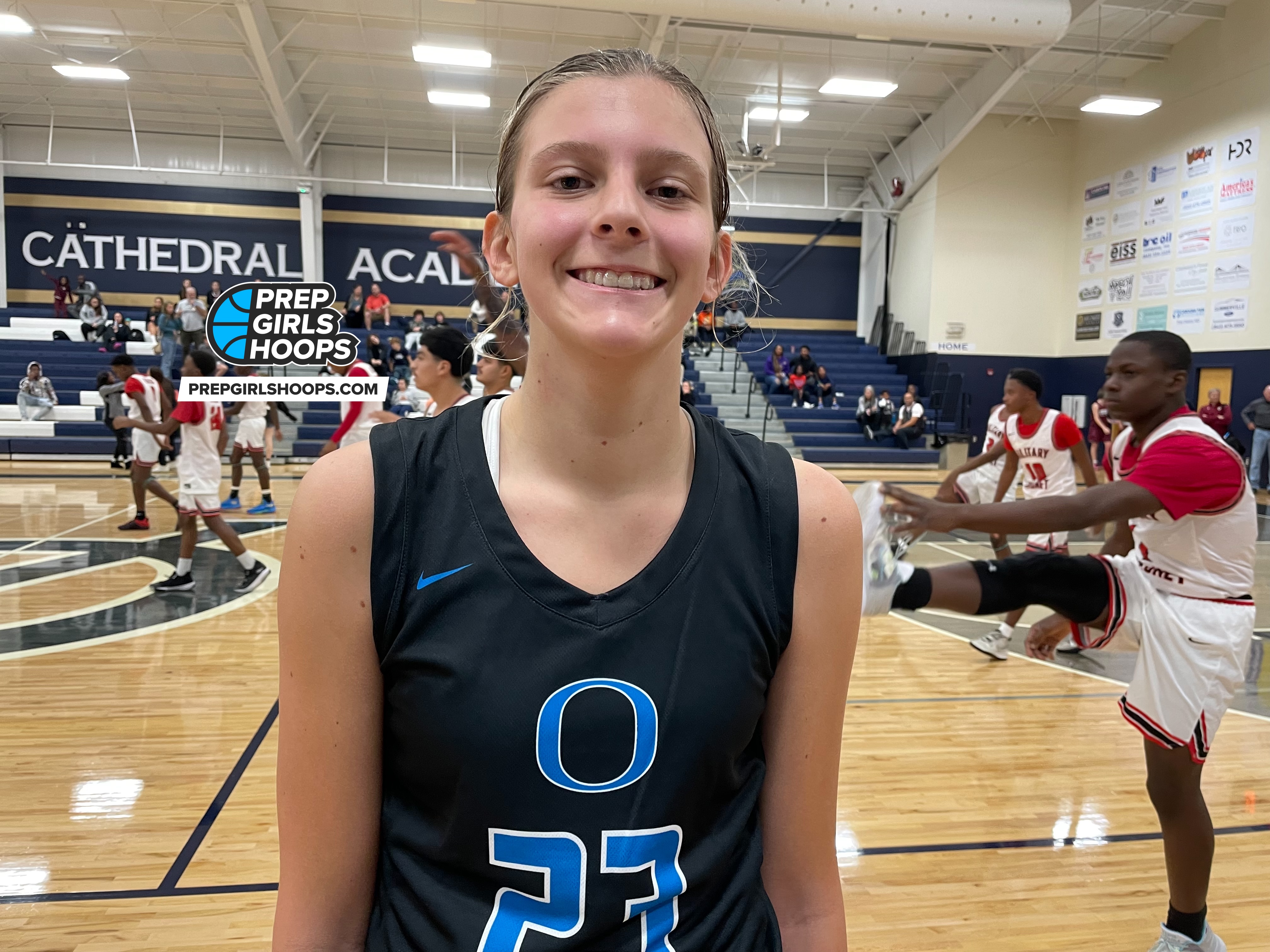 Oceanside Collegiate has plenty of young talent on the roster for Head Coach Mandy Harrison. The Lady Landsharks have NO SENIORS on the roster. Ava Rush
Ava Rush 6'0" | SF Oceanside Collegiate Academy | 2026 SC is one of four freshmen on this roster this season. Rush a small forward finished with 14 points in a win over neighborhood rival Palmetto Christian Academy just 7 miles away. Ava really likes to work from corner to corner for her shot. She feels comfortable playing behind the three-point line while showing good length in the passing lanes at times on the defensive end.
Sophomores Kaylin Brown
Kaylin Brown 5'9" | SF Oceanside Collegiate Academy | 2025 State SC and Ella Mae Schepp
Ella Mae Schepp 5'8" | SG Oceanside Collegiate Academy | 2025 State SC see a good amount of playing time for the Lady Landsharks. Brown a guard brings good versatility to the floor. She was able to finish at the rack today with her left-hand on a regular basis. Schepp a left-handed shooting guard really likes to play in the corners and short corners at times. Ella is a catch-shoot player who can rattle off a few three balls when given the opportunity.
The Scholar Game: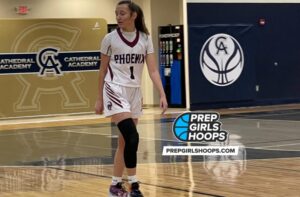 Academic Magnet started the day off with a big win over Palmetto Scholars 42-15. These two schools are considered to be the best academically in the City of Charleston. Point guard Evie Waldorf led the Lady Raptors with 13 points while Holly Manning Holly Manning 5'4" | PG Academic Magnet | 2024 State SC contributed 11 points in the win for the Lady Raptors. Lacy Gerald
Lacy Gerald 5'5" | PG Palmetto Scholars Academy | 2024 State SC a junior for the Lady Phoenix finished the game with 7 points in defeat.