Cadence Stewart Cadence Stewart 5'8" | SG Greenbrier East | 2023 State WV will be a great leader. Plain and simple. Saying so isn't assuming she ends up averaging half of the Spartans' points every night. Saying so isn't even…
Cadence Stewart
Cadence Stewart 5'8" | SG Greenbrier East | 2023 State WV will be a great leader.
Plain and simple.
Saying so isn't assuming she ends up averaging half of the Spartans' points every night. Saying so isn't even anointing her as the leading scorer most nights. Honestly, her sister Kennedy may be able to shoulder some of that burden.
Heck, there are two more legacy girls on this team with successful alumni sisters and they are more than ready to get their feet wet, too. All Mackenna McClure did was watch her sister Haley become the program's all-time leading scorer. And Caroline Dotson Caroline Dotson 5'8" | CG Greenbrier East | 2025 State WV witnessed sister Emma become an enforcer and clutch scorer during her four years as a Spartan.
Still, owning all of that motivation is only one half of the puzzle. Kennedy doesn't have the talking-strategy car rides with Emma to build off of. McClure hasn't played on a team laden with state championship expectations. Caroline only has one year under her belt and that was shortened by an ankle injury.
They just don't have the most important aspects of being on the court and actually scoring in a high-school game when it matters. Completing that experience circle takes time, fortunately, they have someone to look up to and she's more than perfect.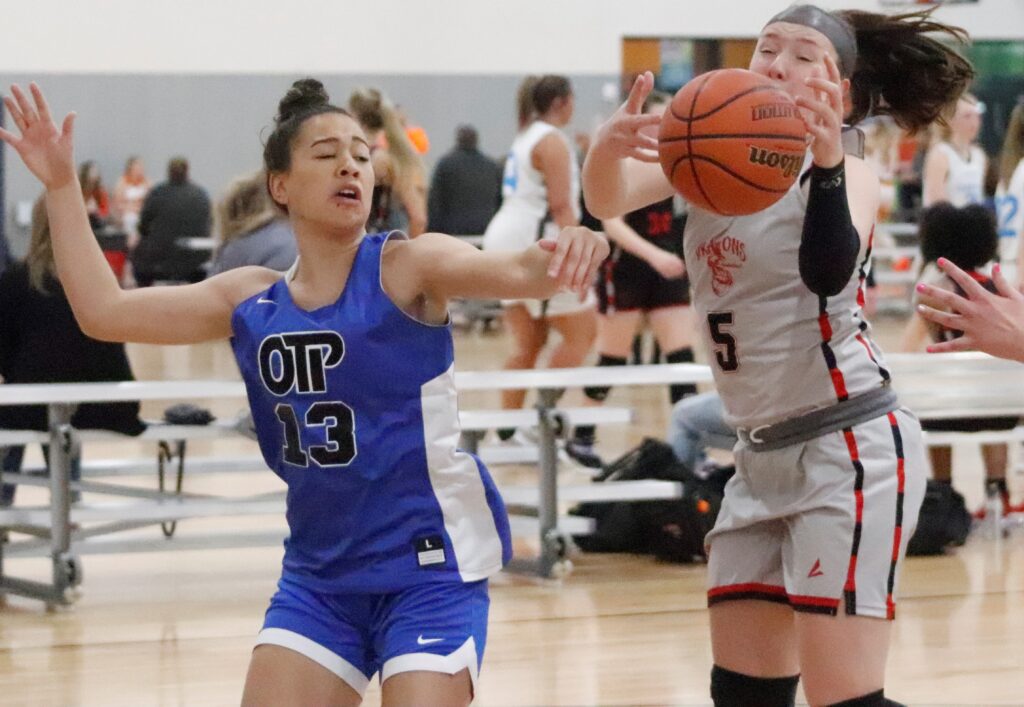 Pointing out Stewart being ready to lead just feels right.
Wheeling Park has Alexis Bordas
Alexis Bordas 5'8" | SG Wheeling Park | 2025 State WV . Morgantown has Sofia Wassick
Sofia Wassick 5'7" | PG Morgantown | 2024 State WV .
Greenbrier East has Cadence talking about how important it is for the veterans to show the freshman and youngsters a smooth beginning to their career to build up their confidence. "It takes the pressure off of their shoulders because it isn't easy," she said. No, it isn't. Between facing rival Woodrow Wilson, not to mention fighting for your state tournament life in a region where it appears one state tournament spot may already be gone, one couldn't blame the girls for being intimidated.
If you think about it, Cadence really is the perfect leader for this group. She has all those experiences rolled into one game. Not only that, she has the scoring chops to let the freshman find their feet, after having scored close to 1200 points in her first three seasons. She has the intelligence to know when to teach.
If you think Bordas and Wassick aren't teaching the youngster in their respective groups the same things, you are crazy.
Stewart's other lessons may be a bit different. Bordas and Wassick's groups are competing for state championships after all. While they may be teaching about lead preservation in garbage time, Stewart will be instilling the will to win on nights when a young Greenbrier East team is learning to never quit. She could be teaching the importance of fundamentals or rebounding after the Spartans watch a late lead slip away.
Perhaps more importantly than being ready to teach those lessons, she is capable of teaching those lessons. There won't be a quick shoulder shrug as the Spartans walk off the court, a hasty shower and exit from the locker room, or any finger-pointing. Instead, there will be talk, a shoulder to cry on or a little pick me up along with the assurance that hard work pays off.
Cadence emphasized the importance of instilling confidence in her teammates for more reasons than just that they are young. "There will be nights when I don't score and when that happens, they will need to be ready to step up and do that," she said. "I hope there aren't many, but it is bound to happen where I will hit a cold shooting stretch."
Whatever other scenario pops up; you can bet Cadence will be ready for that as well. No problem. Doing her duty is all part of being a great leader, after all.