Class of 2025 Rankings: Stock Risers Inside the Top 50 By Michael Wholey 6/19/22 1:00 PM EST We released an updated rankings for the class of 2025 last month.  Today we look at the 2025 stock risers inside the top…
Class of 2025 Rankings: Stock Risers Inside the Top 50
By Michael Wholey 6/19/22 1:00 PM EST
We released an updated rankings for the class of 2025 last month.  Today we look at the 2025 stock risers inside the top 50!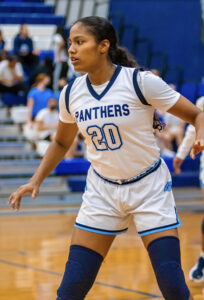 Anilys Rolon
Anilys Rolon 5'9" | SG Dr Phillips | 2025 State FL (Dr. Phillips / Lady Ratz Elite) – 5'9 Guard
New Ranking: 24
Previous Ranking: 57
Rolon was highlighted by Luke Zbynski in Orlando Area under the Radar: 2025. Well Rolon is no longer under the radar after having a breakout Freshman campaign for Dr. Phillips helping lead them to a 7A State Championship, she moves up 30 spots and comes in at # 24 in the most up to date rankings in the class of 2025.  She finished as Dr. Phillips 3rd leading scorer, averaging 8.8 points per game and shooting 35% from 3.  At 5'9, she has an excellent 3-point strong, rebounds the ball well from the perimeter position and is an extremely consistent player on both the offensive and defensive ends of the floor giving her team a steady presence on the court!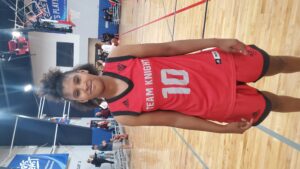 Jolena Gardner
Jolena Gardner 6'0" | PF Columbia | 2025 State FL (Columbia / Team Knight) – 6'0 Forward
New Ranking: 26
Previous Ranking: 30
Gardner has been highlighted quite a bit on the site recently as front court players in the state of Florida are not high in numbers.  At 6'0 Gardner plays a rough and tumble style of play where she is not afraid to mix it up down low, using her hips, shoulders, elbows and strong lower base to establish low post position, rebound the ball, and finish vs contact.  She is a low maintenance, no nonsense type of player who plays fearlessly and is extremely versatile.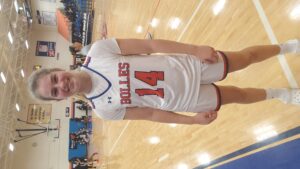 Abby Knauff
Abby Knauff 5'9" | SG Bolles | 2025 State FL (Bolles / East Coast United) – 5'9 Guard
New Ranking: 27
Previous Ranking: 49
Knauff grabbed my attention immediately when I caught her at the Tampa Bay Invitational.  The big, skilled guard knocked down open shots, distributed the ball selflessly to open players setting them up for easy shots, and handled the ball vs pressure.  She is a high percentage outside shooter, has had several high scoring games of 30+ points for ECU this spring/summer and could potentially continue to move up the rankings with her continued stellar play!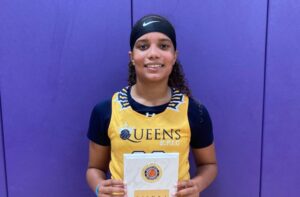 Brianna Brown
Brianna Brown 5'11" | SG Somerset Prep North Lauderdale | 2025 State FL (Calvary Christian / GT Queens) – 5'10 Guard
New Ranking: 29
Previous Ranking: 59
Big Brianna Brown
Brianna Brown 5'11" | SG Somerset Prep North Lauderdale | 2025 State FL fan as she is a strong, physical guard with an excellent frame.  She can knock down the open 3 at a high percentage, uses her shoulders and her strong lower base to put the ball to the floor and finish well in the paint.  She can play the guard, wing and forward position, rebounds the ball well from the perimeter and had several double digit scoring games for Calvary Christian Academy, helping them to a tremendously successful high school season making it all the way to the state championship game in Lakeland.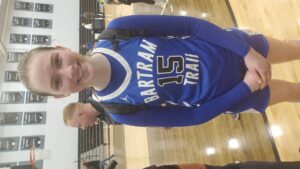 Kendall Kane
Kendall Kane 6'0" | SG DME | 2025 State FL (Bartram Trail / FGB) – 6'0 Guard
New Ranking: 36
Previous Ranking: 93
Kane has been a standout for both Bartram Trail and FGB the last 12 months.  She is a big, skilled guard with has a high basketball IQ, excellent offensive skills, and plays hard and selfless.  Her high percentage outside shooting really separates her from the competition and opens the floor up for her team offensively.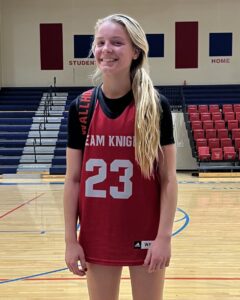 Maddie Wallhoff
Maddie Wallhoff 5'10" | SG Westminster Academy | 2025 State FL (Westminster Academy / Team Knight) – 5'9 Guard
New Ranking: 40
Previous Ranking: 60
Wallhoff continues to move up the rankings, having played a significant role in Westminster Academy successful season and having several standout performances for Team Knight this spring/summer.  At 5'9 she can knock down open shots, has good court vision, and is an active defender.  She had multiple double-digit performances throughout the high school season including stepping up big when it matter most, dropping 15 points, including 3 3-pointers in the state championship game, helping Cardinal Mooney bring home the title.  She has continued her stellar play for Team Knight and expect for her to continue to rise up the rankings over the next few years.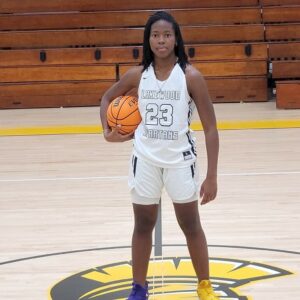 Sumayah Lewis-McIntosh
Sumayah Lewis-McIntosh 5'10" | SF Lakewood | 2025 State FL (Lakewood / Southeast Florida Elite) 5'11 Forward / Wing  
New Ranking: 43
Previous Ranking: 53
Lewis-McIntosh has been viewed several times with Candace Parker Hoop Dreams Elite, Lakewood HS, and the newly formed Southeast Florida Elite.  She is a strong, young, versatile player who plays extremely hard, is very active and is consistently around the basketball.  Her high energy and activity level are a joy to watch and infectious amongst her teammates.  Her height and athleticism allow her to play multiple positions, showcasing her ability to play on both the perimeter and in the front court.  She is an impact rebounder and defensive player who has a lot more to offer on the court and her best basketball is still ahead of her!
Sydney Wilson Sydney Wilson 4'11" | SG Miami Senior HS | 2025 State FL (Miami Senior HS / Miami Suns South) – 5'5 Guard
New Ranking: 44
Previous Ranking: 50
I have had a chance to see Wilson since 4th grade.  She has grown from a small, young gym rat with an impressive work ethic and solid handle, to one of the state's top true point guards.  She was a solid contributor to the Miami Senior HS varsity squad that finished as state runner-up providing quality minutes coming off the bench and doing an excellent job handling the ball vs pressure and distributing the ball to open players in scoring position.  Not just a distributing point guard, she has the ability to knock down open 3s and attack off the dribble and get to the rim.  Playing against players in her own age division at the Sunshine State Showdown, Wilson was one of the top scorers in the 15U division, dropping 20+ points multiple times!
About Class of 2025 Rankings
This is the first update of the 2025 rankings in 2022.  We have taken a look at players performance and potential with both their High School and Travel teams.  If there is a player that not included in the rankings or you feel is not ranked properly, please email us at WholeyPrepHoops@gmail.com and include Name, Height, Position, HS, Travel team, any stats available and any video available.  Our goal is to cover the entire state, but we are well aware that we have not seen everyone in the state and those that we have seen, we have not seen all of them equally the same amount of time and games.
About Our Rankings
Prep Girls Hoops prospect rankings have been compiled by our staff with input from high school, club and college coaches from across the state. Players are ranked on their status as a college prospect. We aim to expand and update our prospects rankings 2-4 times per year to continue to maintain the most comprehensive, accurate prospect rankings in the country.
Michael Wholey is Prep Girls Hoops Florida Senior Scout and oversees the Florida rankings along with other contributing members and writers for @PGHFlorida.  You can email Michael Wholey at WholeyPrepHoops@gmail.com or DM him on Twitter or Instagram @WholeyPrepHoops.