Bash Favs Pt 2: Happy Hallidays
Photo: JT Shotz
In this article:
More of my favorite players from the PGH New England Top 250 Showcase. Natalia Hall-Rosa Natalia Hall-Rosa 6'0" Bridgewater-rayhnam | 2024 NewE |6'0"|SF|'24 Photo: Pics By Reardon Hall-Rosa has been lighting up gyms with her long-range shooting. She has been…
More of my favorite players from the PGH New England Top 250 Showcase.
Natalia Hall-Rosa Natalia Hall-Rosa 6'0" Bridgewater-rayhnam | 2024 NewE |6'0"|SF|'24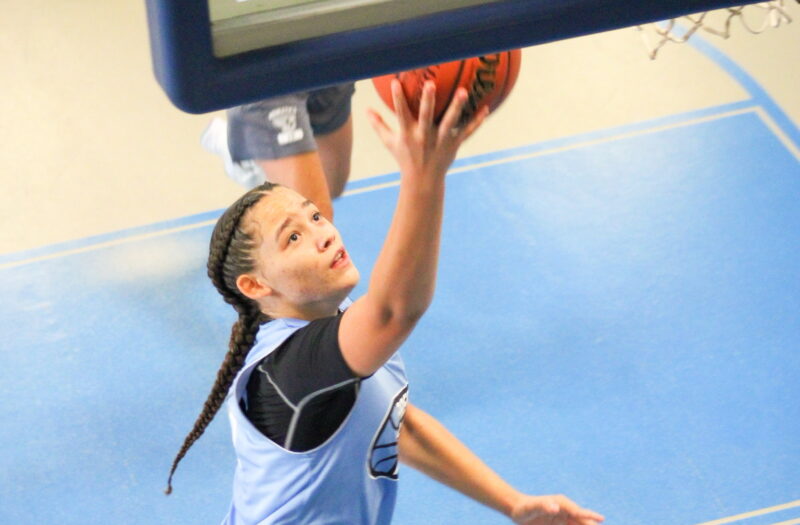 Hall-Rosa has been lighting up gyms with her long-range shooting. She has been prolific from deep and has turned herself into the deadliest shooting forward in her class. Her ability to stretch the floor efficiently, combined with her physical attributes, creates an offensive monster who can take over a game from multiple tiers. On Saturday, Hall-Rosa sprinted the floor well, and her rim running led to some of the easiest layups we've seen.
Alana Andrews
Alana Andrews 6'1" | SF Grace Church | 2024 NewE | 6'1"|PF|'24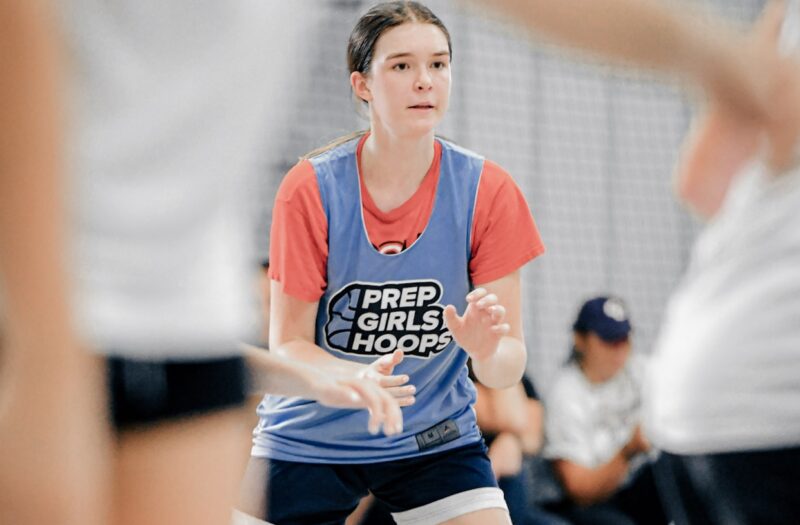 Andrews has become one of my favorite bigs to watch, and she was the most active presence around the basket. She dominated the offensive glass and gave her team second and third chance scoring opportunities. Andrews' feel for the basket on the block is something I noted. She gets good position down low and, with both hands, has a soft touch and finishes consistently over the defense.
Elle Orlando
Elle Orlando 5'5" | CG Notre Dame Academy | 2026 State NewE | 5'6"|PG|'26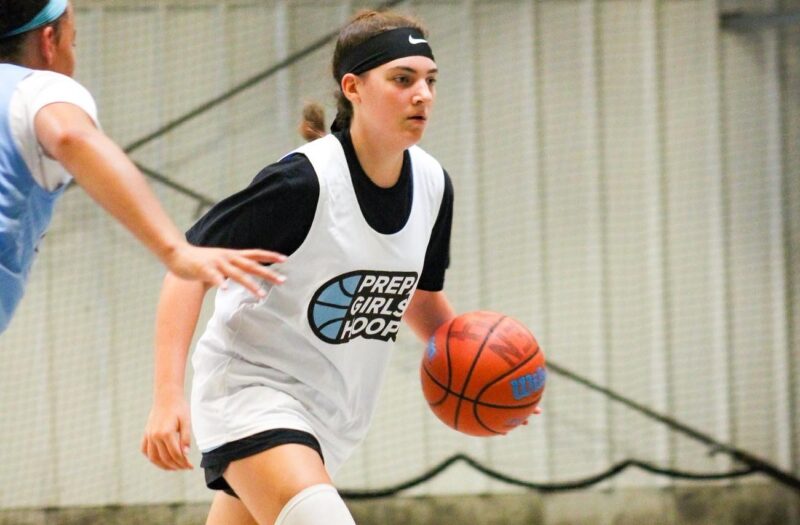 Orlando was one of the youngest participants at the Top 250 Showcase, but that isn't unfamiliar territory since she always plays against older competition and performs at a high level. She can play both backcourt positions showing the confidence and ball-handling ability to run the point while possessing the range and shooting accuracy to be a catch-and-shoot threat at the 2. I like Orlando's poise and demeanor on the court. She never seems rattled or intimidated by bigger and stronger opponents.
Ariana Ingram
Ariana Ingram 5'8" | PG Winchendon | 2025 State NewE | 5'7"|PG|'25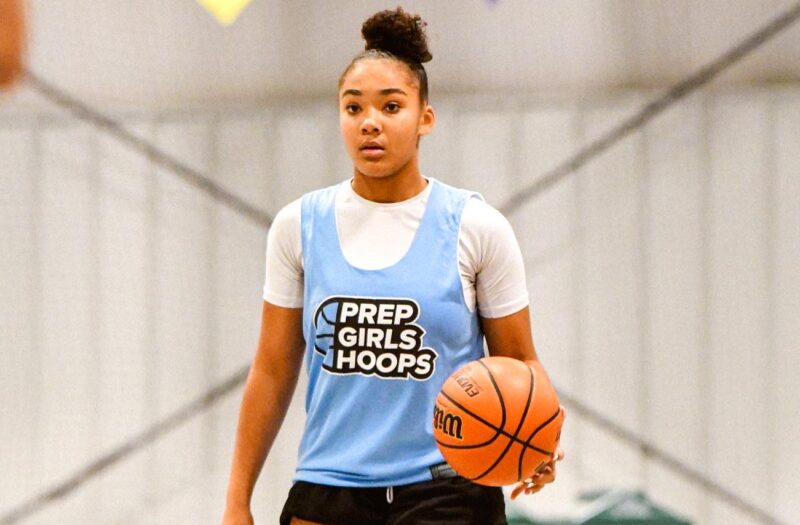 Saturday was another typical night on the basketball court for Ingram. High impact, intense, physical defense throughout the showcase made Ingram stand out compared to other guards. She does a good job of frustrating the opponent and forcing premature actions. Ingram also is an excellent shot-blocking guard who times her jump well and turns away attempts without fouling. Ingram's competitive spirit and defensive capabilities makes her presence very intimidating on the perimeter.
Lily Sokol | 5'11"|SF|'25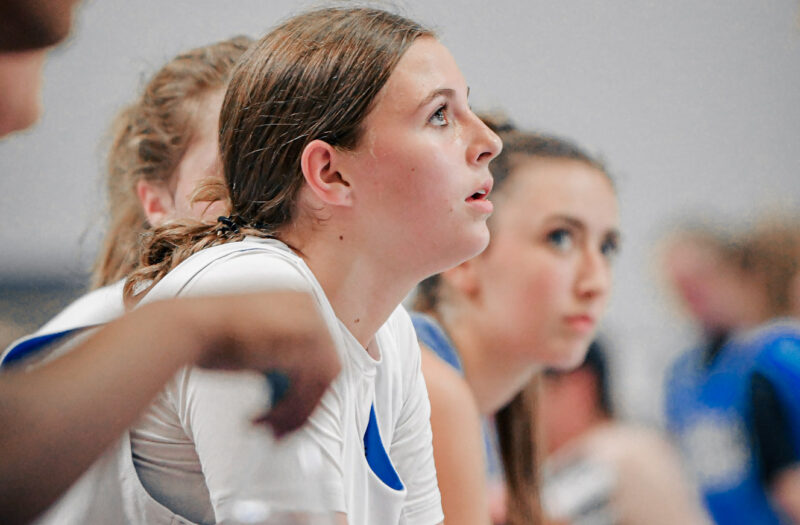 Sokol showed a part of her game that I had not noticed previously. She is a really good passer whose unselfishness led to tons of positive possessions for her team. I thought Sokol was most effective in the high post. She made intelligent reads and put the ball where only her teammate could get it when they cut towards the hoop.
Lindsey Lemay
Lindsey Lemay 5'11" | SF Barrington | 2024 NewE | 6'0"|SF|'24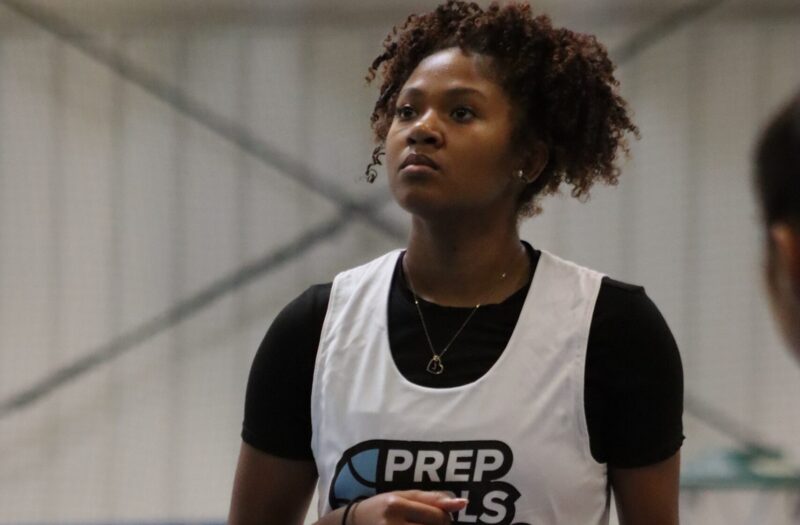 Lemay has the size and strength of a power forward but possesses guard-like skills. She is comfortable handling the ball in the open court and stays under control when changing direction. LeMay is also a good finisher who can plow through contact, get to the free throw line, and create shots with either hand.
Arianna Mercado
Arianna Mercado 5'5" | CG East New York Family Academy | 2025 NewE | 5'4|PG|'25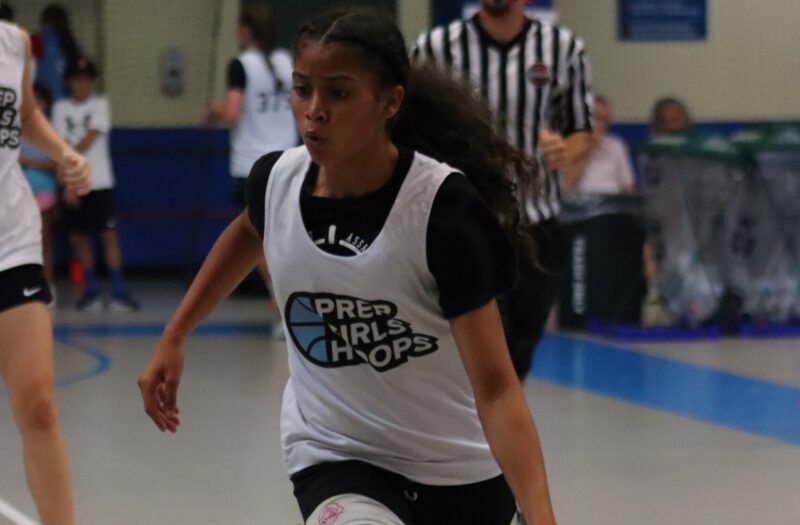 Mercado is one of the most difficult guards to defend due to her low center of gravity and blinding speed. She has one of the quickest first steps and can easily get into the second level. I liked the reads Mercado made when getting into the mid-range. She is deceptive and uses a hesitation dribble to keep the defense off balance and create an angle to the basket. Mercado finds ways to get to the free throw line despite her size. She uses her body well to create contact while finding a way to get the ball up at the rim.
Gianna Godbout
Gianna Godbout 5'6" | PG Avon | 2024 State NewE |5'6"|PG|'24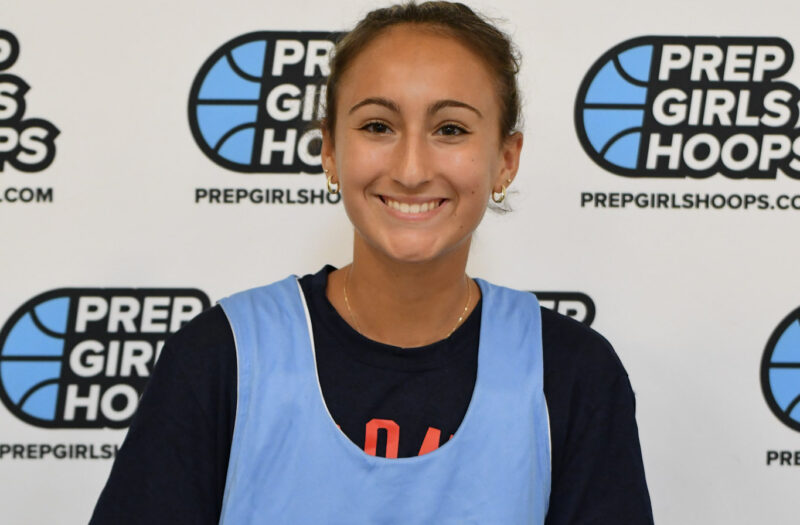 Whenever I had a moment to watch Godbout play on Saturday, she always contributed to her team's offensive success. If Godbout wasn't connecting from the outside, she was active off the ball, cutting hard and making the defense move. Godbout was one of the few players in constant motion, trying to make things happen when the ball wasn't in her hands.
Caitlyn Mccoy Caitlyn Mccoy 5'2" Leavitt Area | 2025 NewE |5'3"|PG|'25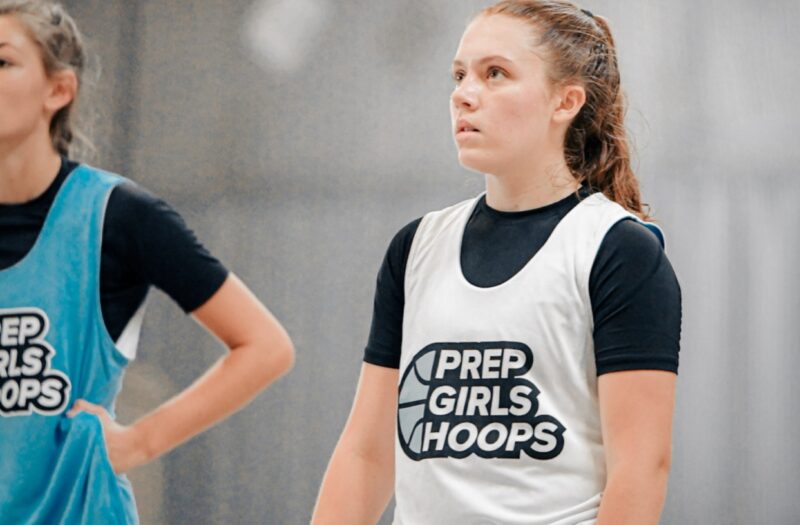 McCoy is one of the most electric shooters in the '25 class, and she can create and make contested threes despite her size. What impressed me most with McCoy's play last weekend was her court vision. She spread the ball to all her teammates and set them up for open shot opportunities throughout the evening. McCoy wasn't sloppy with the ball. Her decision-making was good, and she kept her turnover rate low.
Izzy Orlando
Izzy Orlando 5'11" | PF Freeport | 2025 State NewE |6'0"|PF|'25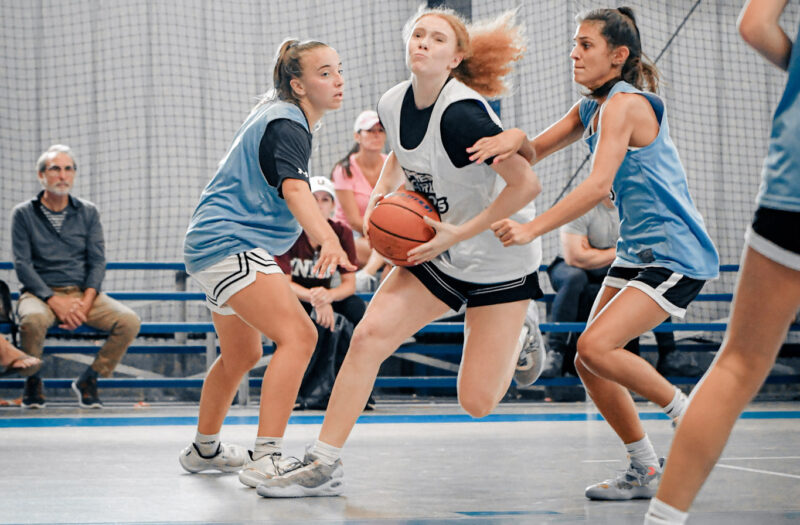 Orlando gets more impressive every time I watch her play. She played a lot on the perimeter on Saturday and destroyed whoever was in front of her, burning them to the basket nonstop and scoring easily. If she wasn't scoring, Orlando got to the free throw line. I haven't seen Orlando that aggressive off the bounce. Orlando recognized the advantage she had on the outside and punished the defense. She also made a living cleaning up the glass. Her high motor and activity on both sides of the ball could not be ignored.