GYBC All American Camp: Southeast Standouts Pt. 1
GYBC All American Camp was the place to be last weekend with girls from all over the country coming together to learn new skills and put them to the test in scrimmages against one another. Here are some of the…
GYBC All American Camp was the place to be last weekend with girls from all over the country coming together to learn new skills and put them to the test in scrimmages against one another. Here are some of the standouts from the southeastern part of the country.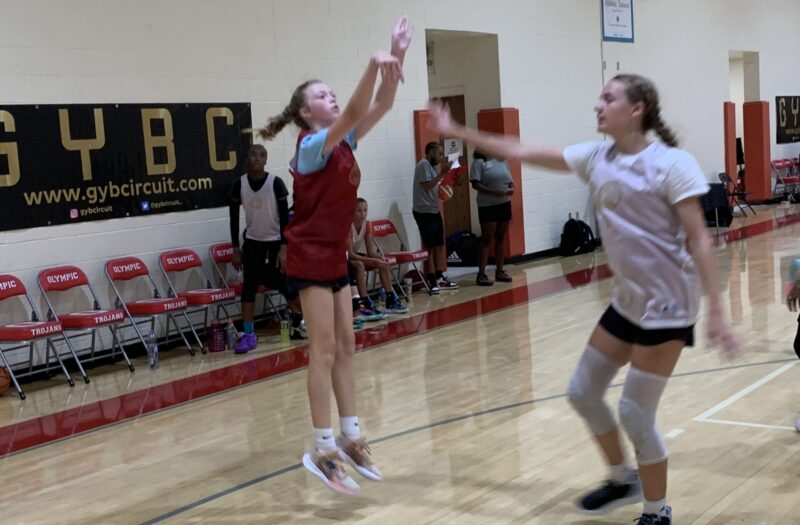 Madilynn Ellis (2026, Tennessee) had some good looks inside to her teammates. She was constantly moving without the ball on offense finding the open areas to show off her shot. She could score from anywhere, especially after eluding the defense.
School:
Montgomery Catholic
Heaven Bailey
Heaven Bailey 5'4″ | PG Montgomery Catholic | 2027 AL (2027, Alabama) had some nice handles with speed and crossovers that created space in order for her to get all the way to the basket.  She showed off nice fingertip rolls to the basket with reverse layups for some points.  She had a nice dish on a fast break to get her team some points.  She then crashed the boards and grabbed some rebounds for her own second chance opportunities.
Madison Braden (2027, Tennessee) had a nice jump stop for points moving at a high speed and using her change of speed to create space. She showed off her range stepping back to score some points from deep. She runs the floor well being ready for a pass on a fast break to score.
Derryn Goode (2027, Alabama) was an "in your face" defender constantly knocking the ball away from guards trying to dribble by her. It was as if her opponents didn't learn their lesson the first time. She knew how to secure her own possession taking care of the ball on the offensive side of the ball.
Ronique Garner
Ronique Garner 5'10" | PF Alcoa | 2028 TN (2028, Tennessee) uses her long strides to get up the court being present on every fast break. She has some nice length that she uses to go after rebounds and cut in and out of the paint to get open. She certainly anticipates passes grabbing steals on the defensive side of the court.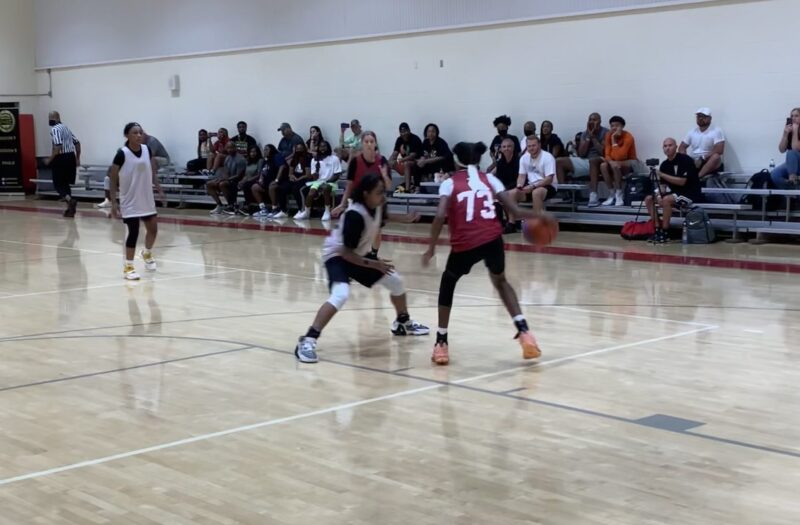 Kristen Winston (2029, Alabama) had a big arsenal of moves that she used to score some points. She had a nice euro step move to the basket for some points, and she showed a nice fingertip roll for the finish. She also had a nice fake and drive around to score. Her versatility at the basket was an asset for her team.