There was a lot of great talent on display in Houston this weekend and the young kids were a big part of it. They really put on a show! These five players were some of the best in the building.…
There was a lot of great talent on display in Houston this weekend and the young kids were a big part of it. They really put on a show! These five players were some of the best in the building. Here's what they did that made them stand out.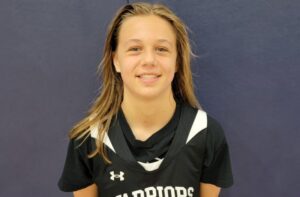 Maddie Broxterman | 5-5 PG | Texas Warriors Elite / St. Theresa (TX) | 2027
Broxterman stood out from the jump for her TWE squad for her sheer athleticism. This kid is bouncy and quick and seemingly in on every single play. She is just a baller. You can't watch TWE play and not catch Maddie doing something impressive. That was the case all weekend long in Houston. She showed the ability to score from all three levels already, despite being very young still. She also has great vision and was able to hit back door cutters with tremendous zip on her passes almost out of nowhere. I know she is still young, but I couldn't watch Maddie play and not see a future D-I point guard out there on the floor. This kid is going to be a good one.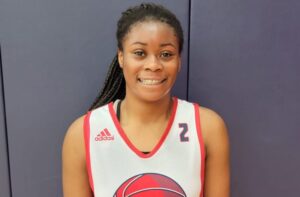 Destiny Arinze | 6-0 F | Texas Platinum / Sunnyvale (TX) | 2026
Destiny is a big, strong six-footer who is young and still growing. That is a scary proposition. She is clearly still learning how to use her size, but what she does know so far is working very well for her Platinum squad. I saw her put up double-digits in most of the games I watched and she got a lot of buckets working hard on the block with good footwork and positioning on rebounds. She makes smart moves inside, taking the path of least resistance after throwing her opponent off balance with her shiftiness. As she continues to develop, I would not be at all surprised to see Destiny end up at the D-I level. With that much skill as a 2026 – and already being six feet tall – the sky is truly the limit for this youngster if she continues to work hard to develop her abilities.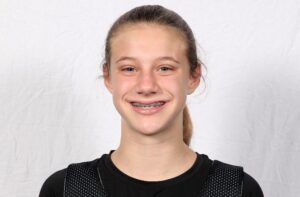 Tess Stephenson | 5-8 G | Just Play Elite / Memorial MS (TX) | 2027
Stephenson is a long guard. Very young, she already has a high basketball IQ and showed skill beyond her years for reading a defense and making the right pass at the right time. She can also hit the three and averaged double-digits for the weekend. Tess is no slouch on the defensive end either as she uses great balance to get in front of her opponent and long arms to pop the ball loose. She swats an inordinate amount of shots for a guard, as well. Definitely one to watch for the future, this young guard is going to continue to grow and improve and there is no telling how good she could be. Just Play Elite has some tremendous players on their older teams and it looks like their about to add even more to some of those squads very soon.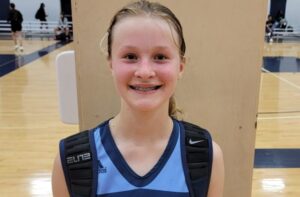 Grace Wehring | 5-5 G | Just Play Elite / Second Baptist (TX) | 2026 | @GraceWehring
I wrote about Grace early on in the weekend as her play stood out immediately from the first tip-off. Well, nothing changed as the weekend went on. She actually got better and better and showed me even more from game to game. I mentioned it the first time around, but the key with Grace is her smoothness. Though still young, she doesn't get sped up by the defense and plays within herself. She takes the shots that the defense gives her and makes them more often than not. There is a rhythm and feel to her play that truly belies her age and it is very fun to watch. Wehring put up some big point totals, but more important than that, she was a calming influence on her young squad and kept everyone under control. It really was a joy to watch.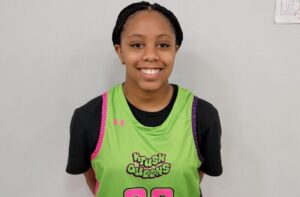 Jakary Brown | 5-7 G | Krush Queens / Carl Albert MS (OK) | 2026 | @BrownJakary
Yes, I am a Regional Scout for the Prep Girls Hoops Circuit, but first and foremost I am a scout for the state of Oklahoma for Prep Girls Hoops and it is great to see a team like Krush Queens down in Houston showing the Texas teams what Oklahoma can do. Front and center to all of that was Jakary. Her quiet, sweet demeanor off the court is one thing, because on the court she is a killer. She has nasty handles and seems to enjoy the one-on-one battles within the game. She loves blowing by her defender with an explosive first step and she is a tough finisher at the rim. She finishes well in transition and doesn't get rattled with players breathing down her neck on the way to the rim. She is a clutch shooter and had some big-time buckets as her team looked to come back against some very good teams. Brown is a beast and she and Krush Queens did Oklahoma proud down in Houston.