"Candy Girls" New Additions to the 2023 Rankings Since the last update several players were able to step up and enter the list "Candy Girl" was a hit song from the group 90's group "New Edition".  Here are the new…
"Candy Girls" New Additions to the 2023 Rankings
Since the last update several players were able to step up and enter the list "Candy Girl" was a hit song from the group 90's group "New Edition".  Here are the new additions to the 2023 rankings as the rise into their senior year.
Riley Holliday
Riley Holliday 6'0" | PF Baltimore Poly | 2023 State MD | PF | Baltimore Poly #35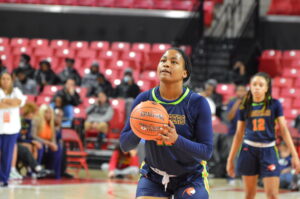 Riley is a very physical forward and uses her 6'0″ frame very well.  She held her own against several six footers in the state championship game and also played well with Team Thrill in June.
Brianna Johnson Brianna Johnson 5'8" | SF State MD | SF | Team Thrill #103
Briana has a good shot off the dribble and can pull up into a three pointer with little set up and space.  At 5'8″ she has some spurts playing post as well as both guard positions, the latter can make her more valuable on the next level.
Jordy Griggs
Jordy Griggs 6'1" | SF FL | SF | Team Durant #10
Jordy has been coast to coast playing high school on the west coast and reportedly headed south but her stint with Team Durant and speculated stay in the DMV added her to the rankings.  At 6'1″ she has good length at the wing and has good timing for blocking shots.  She has three range and is a good defender.
Jennifer Juhring Jennifer Juhring 5'10" | CG Quince Orchid | 2023 State MD | CG | Quince Orchid #90
At 5'10″ Jennifer has great size for a guard, she has a nice looking set shot and increasing her accuracy on the move can really boost her stock.
Lania Nick Lania Nick 5'9" | PF Glen Burnie | 2023 State MD | PF | Glen Burnie #73
Lania rebounds well and can stretch the floor some with her shooting.  Increasing her range will make her a complete inside out player.
Nyome Nnebe Nyome Nnebe 6'1" | PF Flowers | 2023 State MD | PF | Flowers #58
Nyome has a solid body and uses it well to seal inside position in the post.  She finishes well by the basket and is a good shot blocker.  She played well in the Jaguars run in the states and looked good with the Lady Tigers in June.
Paige Smith Paige Smith 5'6" | CG Williamsport | 2023 State MD | CG | Williamsport #19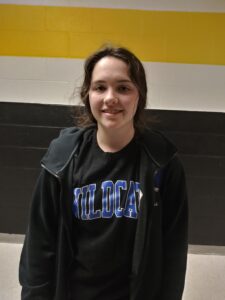 Paige had an excellent run in the Maryland state playoffs leading her team Washington County team to a final four appearance.  She shoots at a high percentage rate from most any area of the floor and makes shots even when contested.  She ha an exceptional handle and a quick release and is able to score off the dribble.
Aichatta Soumaoro
Aichatta Soumaoro 6'0" | C Glen Burnie | 2023 State MD | C | Glen Burnie #48
Good size and body.  Aichatta's footwork is improving and if she stays on pace and has a breakout July, she could be one of the more sought after prospects this upcoming season.
DaNiya Warren-McClure DaNiya Warren-McClure 5'10" | SF Coolidge | 2023 State MD | SF | Coolidge #105
DaNiya attacks strong and gets to the basket against most defenders with ease.  Finishing better will help increase her production and give her more open looks as defenses will have to play off of her.