Top Shooters at the Elevate Your Game Clinic
Shooting becomes a lost art at various levels and the old adage that if you can shoot you can find a spot on the team still rings true. Maintaining good balance, keeping your elbow in, eyes focused and a consistent…
Shooting becomes a lost art at various levels and the old adage that if you can shoot you can find a spot on the team still rings true. Maintaining good balance, keeping your elbow in, eyes focused and a consistent follow through still holds as the foundation to good shooting, I would also add repetition to that list. It is obvious that the players here put in a lot of time working on their shots, these are the players hat stood out as the op shooters.
Vilte Kacerauskaite l 6-1 l Wing l McLean l 2025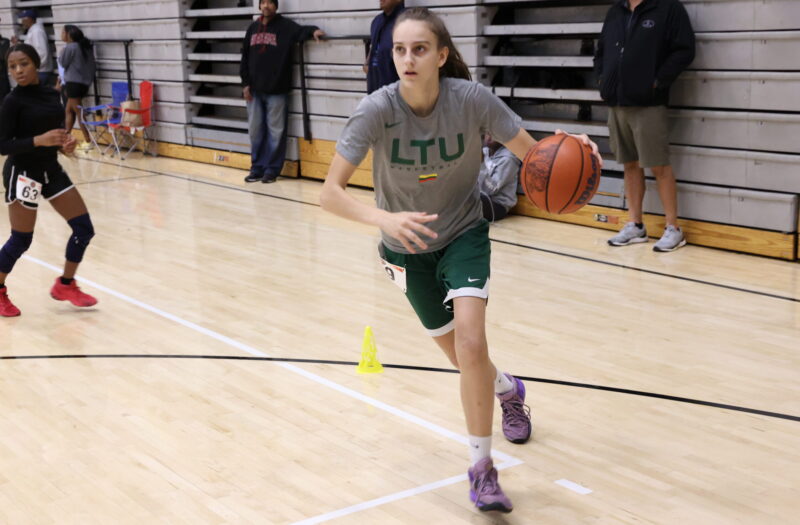 Vilte made shot after shot in drills and it continued through out the day. She had the versatility to play multiple positions and attacked and finished well. Offensively she could do everything and had the shot to make you think twice about giving her space.
Sanai Green
Sanai Green 6'0" | SF Steward School | 2026 State VA l 6-0 l Combo Guard l Stewart School l 2026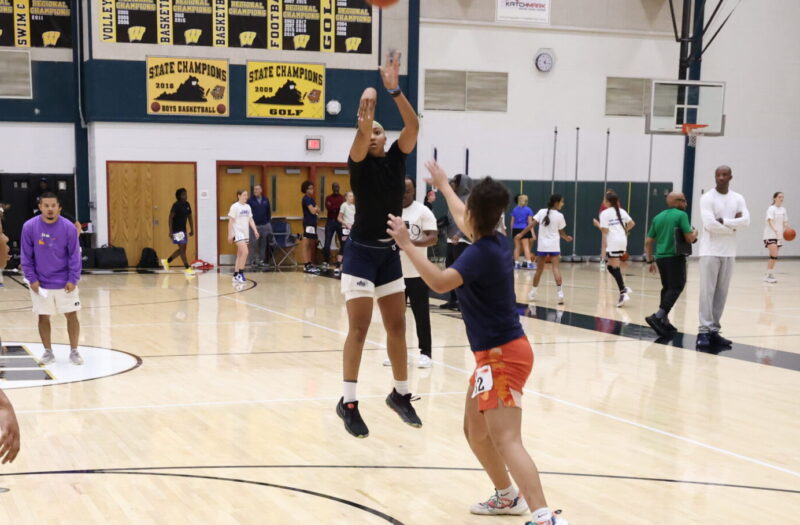 Sanai had the perfect form and follow through even in game situations. She gets her feet set after ending her dribble and elevates into her shot with one motion. She was really good getting to the basket but showed that her shot needs to be respected as well.
Alainah Mckavish
Alainah Mckavish 5'10" | SF Clarke County HS | 2026 State VA l 5-11 l Shooting Guard l Clark County l 2026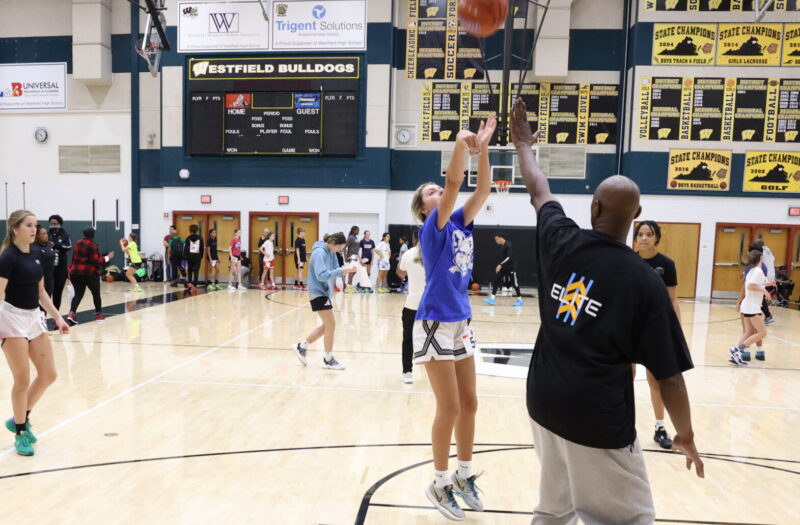 Alainah had perfect mechanics on her shot. The ball leaves her finger tips as her feet leaves the floor giving her maximum range without losing her form. She has a quick release which took her to the finals of the one on one challenge.
Elizabeth Cochran l 5-11 l Shooting Guard l St. Catherine's l 2025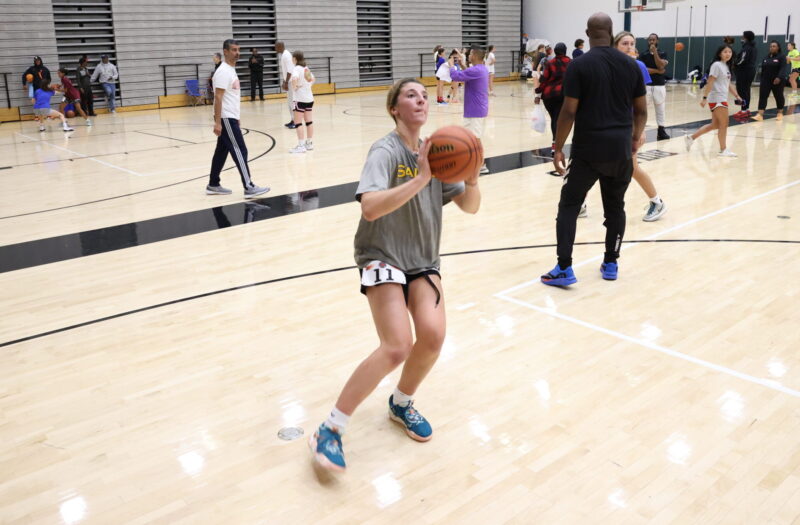 Elizabeth was a good finisher and also had a good follow through on every shot. Her misses looked like they were all going in because of her consistency.
Elena Debevec l 5-6 l Combo Guard l Swanson Middle l 2027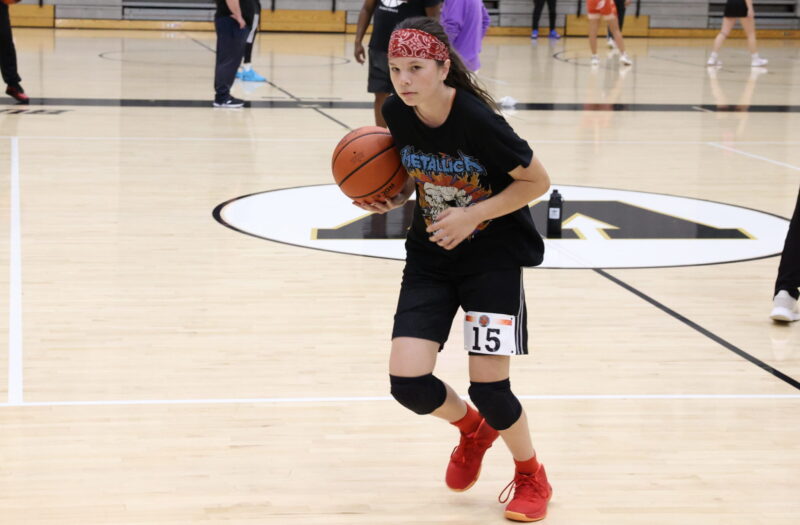 I sat around during the break and watched Elana real off around 30 straight shots from the 14-15 foot range. There was no defense and no need to dribble but it was still an impressive feat especially from an eighth grader.
Samantha Eller l 5-9 l Wing l 2026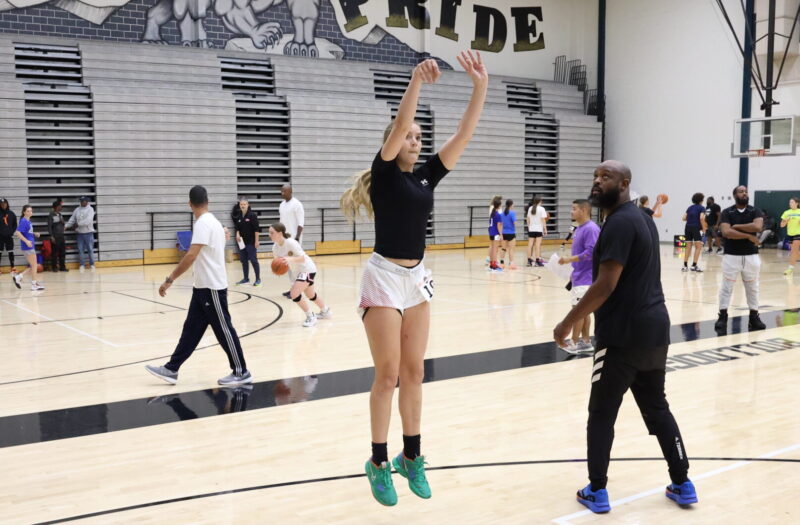 Samantha shot the ball as well as anyone in the building. She has a little sling which keeps her release high but hard to maintain for most people, however, she seemed to have no problem with her consistency.